Rod Freeman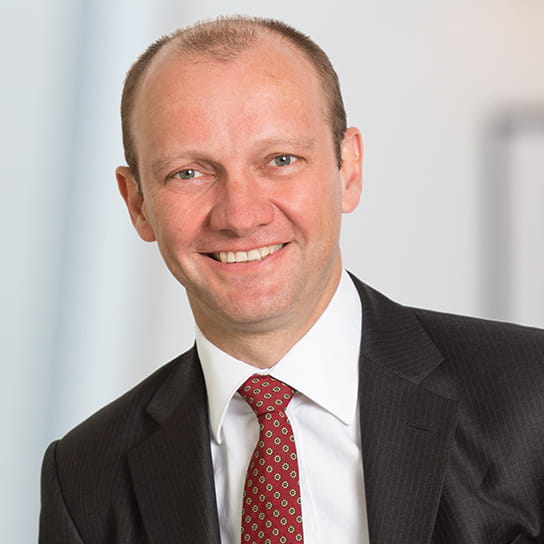 Practice Group
Litigation
Rod Freeman is an International Products Lawyer. He works alongside the world's leading global companies to help them solve their product-related issues, protect their reputations, defend their products and build more successful businesses. With a background in high-stakes product liability litigation and more than 20 year's devoted to international products law, Rod understands the challenges faced by international brand names in an increasingly risky global environment.
He has the experience and insight to find creative and practical commercial solutions to product issues around the world. As head of Hogan Lovells' renowned international products law practice, Rod leads a substantial team that defends product liability litigation, handles product-related B2B disputes, manages and resolves product safety and regulatory compliance issues, and manages international product recalls. In short, Rod helps his clients find solutions to their issues that arise throughout the product life cycle.
Rod brings passion to his work for his clients. He takes the time to understand their products, their technology, their business drivers and the industries in which they operate. And he thinks ahead. Rod is deeply embedded in the product liability and product safety community internationally, often working with policy-makers to help shape the future of product liability and product safety regulation.
Sources state that "he has an in-depth and practical understanding of product liability issues"; he is also "a joy to work with".
'...considered to be 'without a shadow of a doubt the most knowledgeable product liability lawyer in the European space. His understanding of consumer product safety is unparalleled.''
Representative Experience
Defending thousands of claims brought against a medical device manufacturer involving allegations of diseases linked with use of the product.
Acting in the largest and most complex trans-Atlantic insolvencies, involving liabilities arising out of historical asbestos exposures.
Acting in numerous test cases involving asbestos liabilities, including cases raising issues such as the liability of parent companies, and liabilities for international torts.
Successfully recovering tens of millions of euros from an upstream supplier as compensation for losses flowing from a major recall in the automotive industry.
Product Liability (Band 1)
Chambers and Partners
Product Liability (Leading Individual)
Legal 500
Who's Who Legal, Product Liability Defence
Latest thinking and events
Blog Post
Focus on Regulation
Hogan Lovells Publications
Product Liability Alert, Hogan Lovells, December 2015