Robert Louis Pillow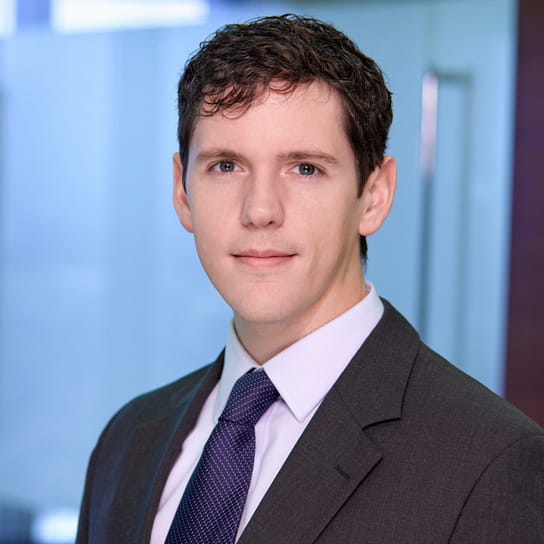 Robert Pillow works with clients to find effective solutions to their commercial disputes. He helps clients in energy and natural resources industries resolve their disputes, with an eye on both the legal issues and the potential impact on their business operations. Clients depend on him to offer straight talk and real-world answers to their most complex problems.
An experienced litigator, Robert represents clients in both state and federal courts in commercial disputes in a variety of industries, with a primary focus on energy-related litigation. His experience in disputes includes the marketing, sale, and distribution of petroleum products; deep water exploration and production; oil and gas mineral rights; the marketing of drug testing services; and qui tam litigation in the pharmaceutical industry.
While in law school, Robert served as articles editor for the Houston Law Review and published an award-winning article about campaign finance law. He also interned for the Honorable Simeon Lake III, of the United States District Court for the Southern District of Texas, and at the Texas Attorney General's Office in Austin.
Representative Experience
Regularly advises a petroleum refining corporation in marketing and distribution disputes.
Successfully settled a dispute on behalf of a petroleum refining company with a distributor that failed to pay for products.
Successfully obtained a judgment on behalf of a petroleum refining company against a distributor that failed to pay for purchased products.
Representing an offshore drilling contractor regarding deep-water drilling operations in the Gulf of Mexico.
Representing a global pharmaceutical company in a qui tam false claims suit.
Representing an exploration and production company in a royalty dispute arising out of the Eagle Ford shale formation.
Successfully defended against a mandamus petition in a Texas appellate court challenging a discovery order for a medical services company.
Obtained partial summary judgment for a drug-testing company in litigation against a former employee.
Represented a major European airframe manufacturer in a patent infringement dispute.
Representing a national oil company in a dispute regarding investments.
Latest thinking and events
Published Works
Packing Away the Primaries: A Proposal for More Effective Super Pac Donor Disclosure
50 Hous. L. Rev. 963 (2013)