Richard S. Silverman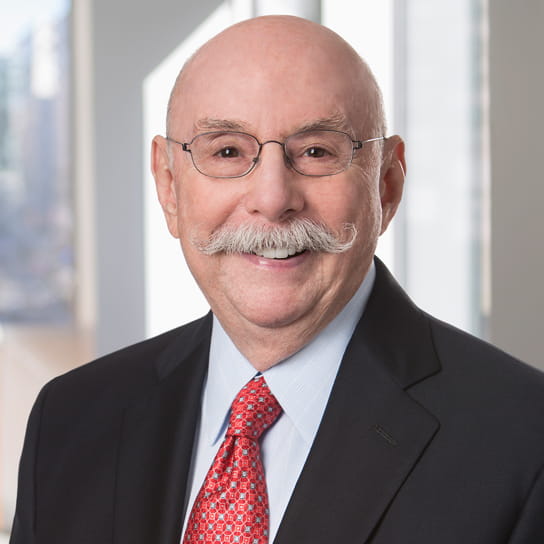 Practice Group
Regulatory
Rick Silverman is a Chambers-rated "Senior Statesman" of the U.S. food law bar. For the past 40 years, he's used his breadth of experience to counsel domestic and international food companies on U.S. federal and state food law regulatory matters in his private practice. He's also served as legal counsel to more than 20 food industry trade associations. These representations have allowed him to be involved from the ground up in rulemaking and legislative initiatives that affect the food industry.
Over the past several years, Rick has focused primarily on "bet the company" crisis matters, including product recalls, criminal investigations, legislative oversight, commercial class action litigation, and product tampering. His varied work experience has given him a unique perspective that enables his corporate clients to achieve their business goals while minimizing legal risks.
Following service as associate chief counsel at the U.S. Food and Drug Administration, Rick worked as in-house general counsel to a major U.S. food company.
Representative Experience
Advised client in largest U.S. food recall in U.S. history.
Advised clients in FDA proposed criminal prosecution Section 305 hearings. Result was no prosecution.
Successfully advised client in obtaining FDA approval of a new non-nutritive sweetener.
Advised clients on a number of NAD advertising matters.
Negotiated FDA Consent Orders.
1997
Associate Award, Association of Food and Drug Officials
2009
President's Award, Association of Food and Drug Officials
2007-2011, 2015
Chambers USA, Food and Beverages
2014
Food and Drugs, Administrative Law, Government Relations
Washington, D.C. Super Lawyers
Latest thinking and events
Hogan Lovells Publications
Food and Agriculture and Antitrust Alert
Published Works
How to Get your Food Additive Product Approved
In How to Work With the FDA.