Richard Kiddell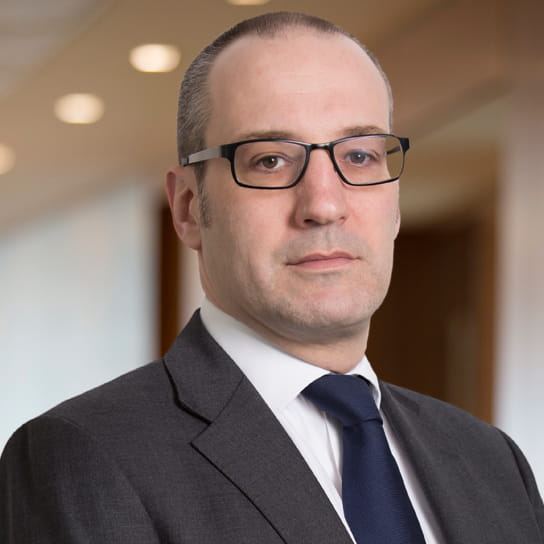 Practice Group
Litigation
As a partner in the firm's International Arbitration practice, Richard Kiddell has extensive experience of advising clients on complex, high-value disputes. He brings a wealth of experience to bear in arbitration proceedings under the major institutional rules (such as the ICC, LCIA, DIFC-LCIA and DIAC Rules) and in industries as diverse as automotive, aviation, construction, energy, technology and telecoms. Richard spent three years in the Middle East, heading the firm's regional disputes team from our Dubai office, and still regularly advises clients on Middle East related arbitration and litigation matters.
Having practised for over fifteen years, Richard has the relevant experience to help clients navigate the course to a successful resolution; and that successful resolution need not just be at a hearing. Richard is often asked by clients to advise on risk mitigation and dispute avoidance strategies, and has experience of a range of different alternative dispute resolution mechanisms such as dispute adjudication boards, expert determination and mediation.
Richard also has a particular focus on the use of new technologies and best practices in order to streamline and deliver cost savings and efficiencies to the dispute process for clients.
Representative experience
Advising a major international automotive company in an ICC arbitration against another international automotive company in relation to a joint venture dispute.
Advising an Indian conglomerate in an ICC arbitration arising out of a Sale and Purchase Agreement to acquire a private European bank.
Advising the Saudi Arabian Claimant in an ICC arbitration in connection with a dispute under a joint venture agreement in the energy services sector.
Advising the Claimants in a U.S.$1.4bn LCIA arbitration in relation to a joint investment in the energy production sector in Russia.
Advising the owners in an ICC arbitration on issues arising out of the delayed construction of a gas fired combined cycle electricity generating power plant.
Advising the owners in an ICC arbitration in relation to termination costs on the cancellation of an aluminium smelter project.
Advising the Claimant in an LCIA arbitration in relation to competition issues in the shipping industry.
Latest thinking and events
Hogan Lovells Events
28 January 2015
Dubai, United Arab Emirates
Hogan Lovells Publications
Client Notes
Hogan Lovells Publications
Hogan Lovells Publications
Hogan Lovells Events
19 June 2013
Dubai, United Arab Emirates