Regina (Gina) M. Rodriguez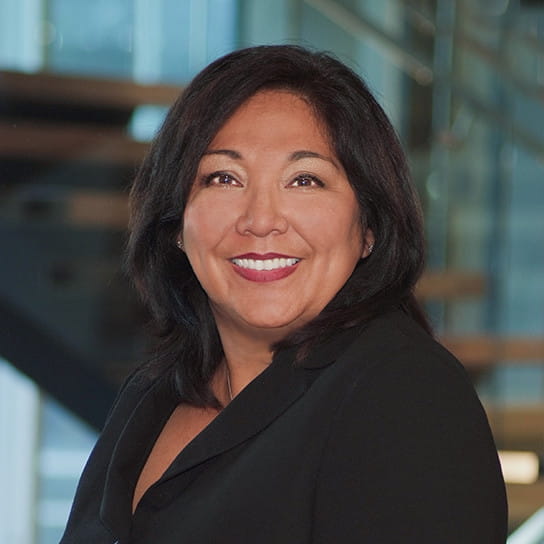 Practice Group
Litigation
Gina Rodriguez is an experienced trial lawyer. She has handled cases across a range of industries as lead trial counsel in complex litigation and tort cases, and has extensive experience representing drug and device manufacturers in complex litigation, including product liability, false claims act, and commercial matters. In addition, Gina defends clients in government investigations.
Before moving to private practice, Gina was an Assistant U.S. Attorney and Chief of the Civil Division in the District of Colorado, where she supervised and directed all active civil cases for the office. Gina was appointed as a member of the U.S. Attorney General's Civil Chiefs' working group. Before joining Hogan Lovells, Gina was a partner at an international law firm in Denver.
Gina also served in the Assistant Attorney General's Office for the Department of Justice (DOJ) as the Deputy Senior Counsel for Alternative Dispute Resolution (ADR). Working with senior counsel, she helped implement Attorney General Janet Reno's vision on ADR being more widely and effectively utilized in the DOJ to obtain better and more efficient results in litigation. Gina helped establish and implement a nationwide ADR program for Civil AUSAs. As a certified mediator for the DOJ, she participated in many mediations — both as a mediator and in representation of clients.
Representative experience
Represented Zimmer Holdings, Inc. as trial counsel in multiple cases over an alleged defective product.*
Represented medical device company in defense of lawsuit alleging Anti-Kickback Statute and False Claims Act in the context of a criminal subpoena.*
Represented pharmaceutical manufacturers in defense of product liability claims (PPA, HRT).*
Represented a vaccine manufacturer in defense of product liability claims (DTaP, influenza).*
Represented a national laboratory in defense of alleged laboratory error.*
Served as lead counsel for the city and county of Denver against a prison inmate alleging a sheriff's deputy facilitated a beating by other inmates.*
Served as lead counsel for the Colorado Latino Forum and the Colorado Hispanic Bar Association in a two-week congressional re-districting trial.*
Served as trial counsel for an agribusiness client in a four-month jury trial in the federal district court of Idaho.*
Represented a Fortune 500 restaurant chain as lead counsel in defense of claimed §1981 civil rights violation.*
Served as lead counsel for a Major League Baseball team in defense of numerous personal injury claims arising from an escalator malfunction.*
*Matter handled prior to joining Hogan Lovells.
2016, 2018
Top Latino Lawyers
Latino Leaders
2009, 2012-2018
Personal Injury Defense: Products
Colorado Super Lawyers
2015
Most Powerful and Influential Women
Colorado Diversity Council
2015
Top Litigator
Law Week Colorado
2013
Chris Miranda Outstanding Hispanic Lawyer
Colorado Hispanic Bar Association
2013
Distinguished Alumni Award for Achievement in Private Practice
University of Colorado School of Law
2013
Women of Distinction Honoree
Girl Scouts of Colorado
2013
Latina Lawyer of the Year
Hispanic National Bar Association
2011
Colorado Top Women Lawyers
Law Week Colorado
Latest thinking and events
Events
4, 12, 18 & 25 October 2017

Published Works
ColoradoBiz
Hogan Lovells Publications