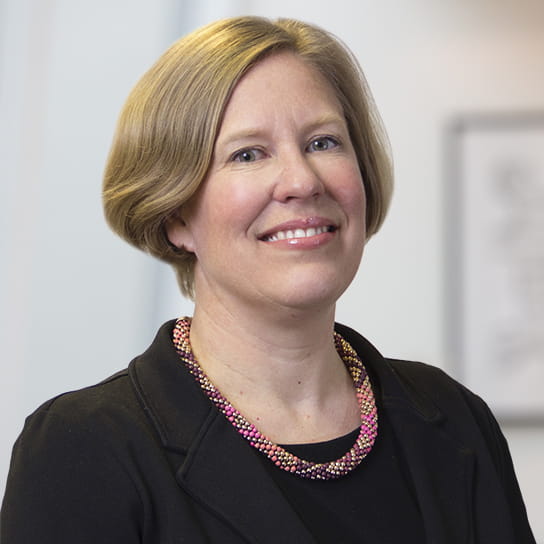 Rebecca Huntsman
CounselLondon
As a counsel in our Financial Services Litigation team, Rebecca advises retail and investment banks as well as corporates on a wide range of international disputes connected to financial services and products, including interest rate swaps mis-selling, fund manager disputes, Consumer Credit Act disputes, a claim relating to a sub-prime mortgage securitisation and a claim relating to alleged anti-money laundering and anti-fraud breaches. She has advised English and foreign banks and has clients based in a wide range of jurisdictions.
Rebecca advises clients on all stages of the litigation process, focusing on reaching a commercial settlement at an early stage if possible, whether by mediation, expert determination or via commercial discussions.
On the contentious regulatory side, Rebecca has been involved in investigations involving English, US and French regulators. She is currently involved in a dispute before the AIM Disciplinary Committee for alleged misleading statements made to the market and regulatory investigations in relation to foreign exchange transactions.
Rebecca is also an editor and regular contributor to our client Newsletter, Legal and Financial Risk, which provides updates on key current cases and regulatory developments to clients every two months; and she is a member of the firm's Women's Network Steering Committee.
Education and admissions
Education
B.A., St Hilda's College, Oxford, Hons
Memberships
London Solicitor Litigation Association
Representative experience
FX manipulation - acting for an international bank on internal and regulatory investigations.
Securitisation dispute in relation to sub-prime mortgages - acting for an investment bank on breach of warranty/misrepresentation claims.
Acting for a bank defending a claim for breach of contract and negligence in connection with its AML and anti-fraud systems.
Acting for an investment bank on a claim against a client as to the advisory fee payable. Claim in contract and, alternatively, for quantum meruit.
AIM disciplinary dispute, acting for a Corporate defending a case brought before the ADC relating to alleged misleading statements made to the market.
Acting for a Corporate, managing a large-scale disclosure exercise outsourced to India including training lawyers in India on privilege and relevance criteria.
Acting for Equitable Life in connection with misselling claims by current and former policyholders and enquiries by Lord Penrose and the Parliamentary Ombudsman.
Acting for a major bank on civil, criminal and regulatory claims arising from a major breach of security.