Raymond A. Kurz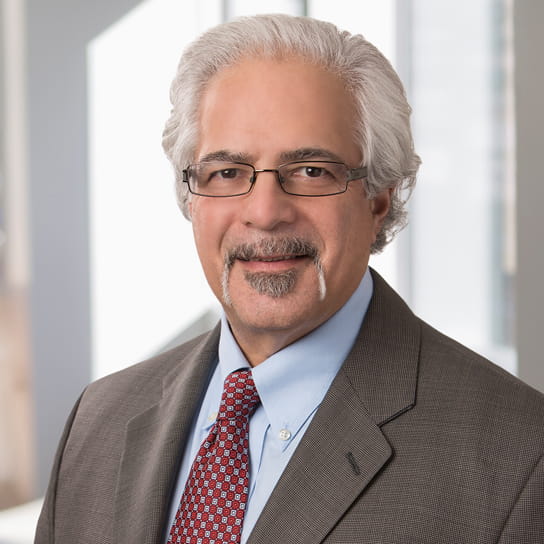 Practice Group
Intellectual Property
Ray Kurz's career has been solely dedicated to helping companies protect and enforce their patents, trademarks, copyrights, and trade secrets. There is no substitute for experience and Ray looks at IP protection and enforcement through the eyes of a well-seasoned litigator with decades of work as a lead counsel handling some of the most difficult and complex cases in courtrooms throughout the country.
Ray has first chaired jury, bench, and International Trade Commission trials and has used this experience to help clients avoid litigation and to get their IP house in order. Ray recognizes that a company's intellectual property is often its most valuable asset.
Ray recognizes that companies hire lawyers to solve their most difficult problems and those problems are not necessarily confined to a single IP discipline. Ray is one of a rare breed of IP practitioners whose experience spans the full range of intellectual property, including litigation, strategic portfolio development, and counsel, as well as licensing in connection with patents, trademarks, copyrights, and trade secrets.
Results matter and Ray has a long list of accomplishments, including successfully defending a major medical device company in a patent infringement case where the claim was for over US$1 billion, successfully enforcing Red Bull's trademarks and copyrights, including obtaining payment of over US$2 million in a gray market infringement case.
Ray represents clients in numerous and varied industries, including automotive, drones, computer hardware and software, e-commerce, financial institutions, medical devices, entertainment, and food and beverages for clients such as Daimler/Mercedes, Dell, Red Bull, the American Red Cross, the rights-holders of the Smurf properties and Ferrero — the makers of Tic Tac and Rocher.
Ray's wealth of experience has been recognized by Legal 500 and as an IP Star by Managing Intellectual Property.
Representative experience
Lead counsel successfully defending Daimler/Mercedes in multiple NPE cases, many of which were dismissed or dropped without payment to the NPE.
Lead counsel representing Red Bull in numerous trademark and copyright cases, including gray market/parallel importation matters.
Lead counsel representing the Smurfs' rights-holders in numerous enforcement matters and the licensing deal that brought the Smurfs to the big screen.
2013, 2016
IP Stars
Managing Intellectual Property
2009
Patent Litigation: Hi Tech Electronics and IT
Legal 500 US
2007
IP: Copyright, National
Legal 500 US
2007
Patent Litigation: Mechanical/Automotive/Aerospace
Legal 500 US
2007
Patents: International Trade Commission
Legal 500 US
Latest thinking and events
Hogan Lovells Publications
Hogan Lovells Publications
Intellectual Property Alert
Published Works
Smurfs' Lawyers Review IP and Contract Issues in Movie Deal
BNA International: World Intellectual Property Report
Hogan Lovells Publications
Intellectual Property Alert
Published Works
Best Practices for Preventing Sales of Gray Market Goods in the United States
INTA Bulletin, Vol. 65, No. 17
Published Works
Intellectual Property & Technology Law Journal