Ratiba Deramchia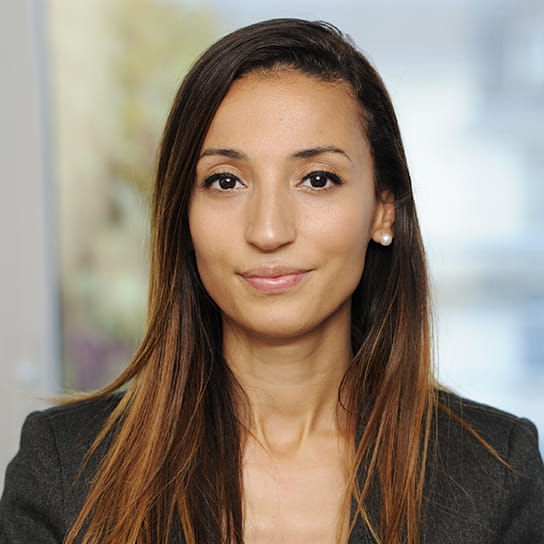 Languages
English, French, Arabic
Ratiba is an Associate in the Banking and Finance practice of Hogan Lovells.
Qualified in Paris since 2010, she joined Hogan Lovells in 2015.
Ratiba has been involved in a variety of French and cross-border financings in real estate, project and acquisition finance transactions.
She assists major French and foreign banks (including multilateral development institutions) in their capacity as agents, arrangers and lenders.
Representative experience
Advising Crédit Industriel et Commercial, Crédit Lyonnais, Crédit Agricole, Société Générale, and BNP Paribas regarding refinancing Stella Group in ICG acquisition from Equistone Partners Europe.
Advising BNP Paribas/Banque Populaire Rives de Paris regarding acquisition financing for Furnosem Group by Cottard-Orset, with Arkéa Capital Investissement, Rives Croissance, and ActoMezz.
Advising BNP Paribas (as Agent) in connection with an additional acquisition financing to Groupe Babilou.