Rafael R. Ribeiro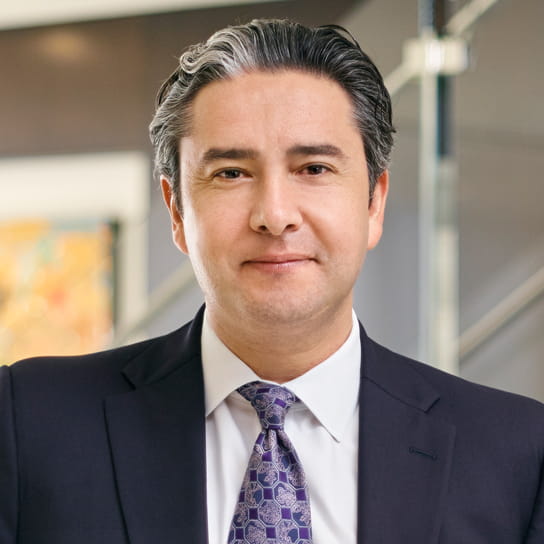 Languages
French, Portuguese, Spanish
For over 10 years, clients have relied on Rafael Ribeiro to handle their multi-jurisdictional disputes, international arbitrations, and corporate investigations. Leveraging his dual citizenship in Brazil and the U.S. — and his fluency in Portuguese, Spanish, and French — Rafael has significant international experience, particularly in the energy and healthcare sectors.
Clients have described Rafael as a "business lawyer" who has a "good way of seeing the business picture and empathizing with the client and the case," and Chambers USA has described Rafael as having "a growing reputation for handling a range of commercial litigation matters, including alternative dispute resolution, internal investigations and international arbitration."
While in law school, Rafael interned for the Honorable Justice Harry Lee Anstead of the Florida Supreme Court and spent a semester as a visiting student at the University of Montpellier's International Business Law Master's Program (Master Professionnel Droit du Commerce International).
"Somebody with a real understanding of the different things going on in international law, and he is also an excellent commercial litigator."
"Clients describe him as 'wise beyond his years.'"
Representative Experience
Currently representing Brazilian state-owned energy company in high profile internal investigation relating to allegations of corporate misconduct.
Represented one of Russia's largest fertilizer products manufacturer in two ICDR international arbitrations, and in a related 28 U.S.C. § 1782 action.
Currently representing Japanese automobile manufacturer in multi-district litigation relating to airbag product liability claims.
Currently representing worldwide medical devices manufacturer in internal investigation regarding Brazilian subsidiary's activities.
Currently representing Mexican and Honduran entities in disputes arising out of construction of solar power plant in Honduras.
Member of team selected by New Jersey U.S. Attorneys' Office to act as the Corporate Monitor for medical device manufacturer as part of DPA.
Currently representing former supplier of hemoderivative products involved in regulatory proceedings brought by Brazil's antitrust regulator (CADE).
Currently representing beneficiaries of foreign trusts in multi-jurisdictional litigation pending in The Bahamas and U.S.
2015
Florida Super Lawyers
2009-2014
Florida Rising Star
Florida Super Lawyers
2014
Up & Coming
Florida Trend's Legal Elite
2014-Present
Litigation: General Commercial, Up and Coming
Chambers USA
Latest thinking and events
Sponsorships and Speaking Engagements
24 August 2016