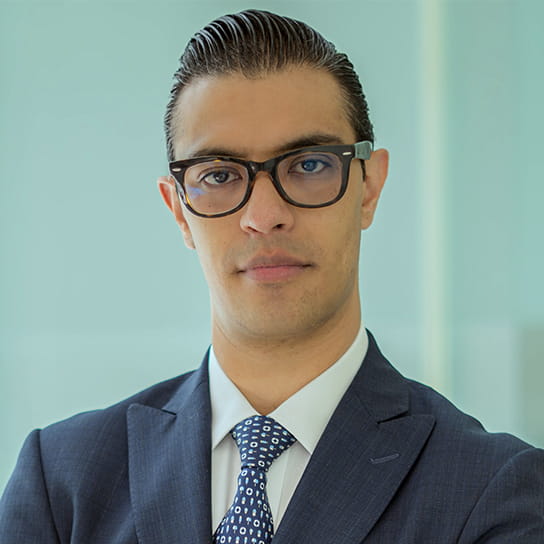 Armando Quintana's experience largely revolves around dispute settlement, mainly in complex litigation before local and federal courts across Mexico. He also has experience rendering expert opinions about Mexican law before courts of the United States.
While Armando was studying law, he did a five-year internship at a multidisciplinary firm, gaining a very broad, diverse view of business and its problem areas, from several approaches.
After earning his law degree in 2012, Armando joined an international law firm in Mexico City, where he represented transnational companies in the automotive, technology, energy, and banking industries.
In 2018 he joined Hogan Lovells, where he currently practices in litigation and arbitration.
Education and admissions
Education
Diploma in International Commercial Arbitration, Escuela Libre de Derecho, 2018
LL.B., Universidad Autónoma de San Luis Potosí, 2012
Representative experience
Representation of a manufacturing company on the U.S. border for the revocation of its electric energy import permit.
Representation of one of the leading producers of accumulators in a class action lawsuit.
Representation of a producer of wind turbines for wind farms that involved a litigation before state and ICDR arbitration courts based in New York.
Representation of a foreign financial entity and of its interests in Mexico from which an interpretation criterion by the Supreme Court of Justice of the Nation derived.
Led negotiations and reach of a settlement of a debt that expanded throughout many years between one major supplier of the automotive industry and a car manufacturer.
Representation of a high-tech construction company in complex litigation about a high-security prison facility arose from a PPS agreement.
Representation of a leading manufacturer of lighting products in litigation brought by a distributor in Mexico and a concurrent arbitration in the United States.