There is a silver lining to mining's dark cloud
With the bottom seemingly having fallen out of the commodities market, South Africa's mining industry appears to be at an all-time low. Warren Beech, partner and head of mining at international law firm Hogan Lovells, argues that the opportunity for corporate activity far outweighs the threat to the industry.
The slowdown in the global commodities market has unmasked an apparent frailty in the South African economy, with commentators predicting calamity for the local resources sector. While it is undeniable that the global slowdown has hurt the mining industry, the current state of affairs has to be seen in context.
That context is that we have come off a commodities' super cycle that in certain respects, shielded resource-rich countries from even greater impact following the global financial crisis. In the wake of traditional powerhouse economies in Europe and North America collapsing, China's seemingly unstoppable growth and demand for resources had fuelled commodity prices to all-time highs.
With that growth having tempered over the past year, we now sit with the mother of all hangovers.
But as with all hangovers, given time, even the worst pain will pass. A little medication, some careful manoeuvring and an adjustment in attitude, will go a long way in alleviating the suffering.
Which is not to say that we can expect to return to the exhilarating highs experienced only a few short years ago. That time has passed.
But there is a tremendous opportunity to take stock and reassess the excesses of the past that were most evident in acquisitions, expansions and infrastructure projects driven by investment decisions on unrealistic terms.
The most glaring outcome of this reassessment of operations and assets is the new round of more prudent deal making.
Many of the mining majors have either exited non-performing assets, or announced interventions to preserve them through care and maintenance programmes that aim to limit their losses while preparing for a turnaround in the markets. Similarly, the companies with a war chest are picking up selective assets that are in distress, or on the market, in a bid to consolidate interests and gain economies of scale.
Both these activities are naturally having a negative effect on the labour market, which is always hard to stomach even if the long term prospect is for these operations to ramp up again once commodity prices pick up.
The upshot is that the mining sector actually presents some very compelling opportunities for companies that are able to take the long-term view. Deals done recently by the likes of Sibanye are evidence enough that there is an appetite for those operators who have the ability to turn around assets that are no longer central to the mining majors.
This kind of corporate activity also counters the view that mining is being characterised by disinvestment: this is far more a restacking of the decks that provides opportunities for new players to step up to the plate.
The scope to drive transformation in the sector is also evident in Mineral Resources Minister, Mosebenzi Zwane's recent comments about government looking to buy assets that are at rock bottom prices. Whether the ministry pursues this line of action and how it implements such acquisitions will no doubt be followed with close interest by the industry.
The long-term viability of such a move will be dependent on the ability to find technically competent operators, and probably more specifically the buy-in from hosting communities, and the labour force to ensure the stability and viability of such assets.
The shake-up in the market also presents an opportunity for international operators to pick up assets at near bargain-basement prices. From our experience, this activity has been driven by them looking for commodity-specific opportunities rather than scouting generally for distressed or cheap assets.
Managing a serious hangover inevitably requires a degree of patience and reassessment of the excesses that led to the condition. Now is the perfect time for South Africa's mining sector to take its medicine and look forward to a recovery - even if it is a muted one.

Contacts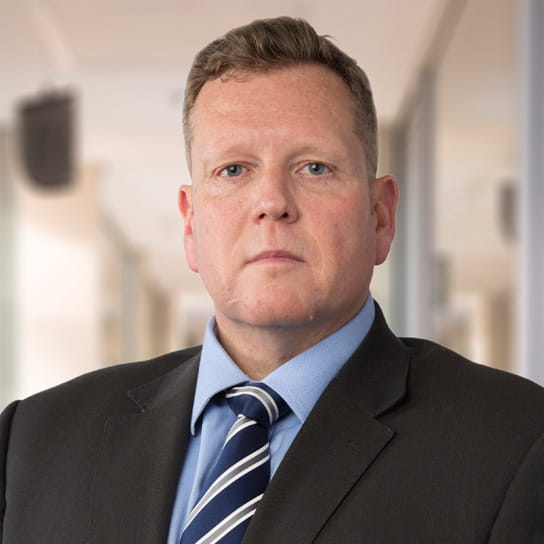 Partner
Johannesburg