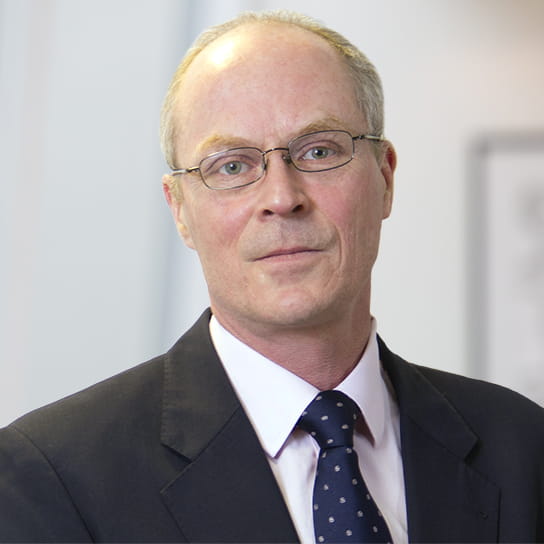 Graham Poole
Senior Director - Economics and Transfer PricingLondon
Graham has a passion for economics and transfer pricing, and is one of only a handful of people who can offer clients a combination of industry, consulting, litigation and tax authority experience. He uses this to create solutions that are insightful and robust, but also pragmatic. He is Senior Director of Economics and Transfer Pricing at Hogan Lovells.
Prior to joining Hogan Lovells, Graham was HMRC's senior transfer pricing economist. At HMRC he advised on lead cases, BEPS and general approaches to transfer pricing, avoidance schemes and the diverted profits tax. Graham was an integral member of case-teams working on contentious disputes and bi-lateral APA negotiations, and helped conclude settlements and agreements in a number of areas. He was also part of HMRC's Diverted Profits Tax Team. Working Party on Taxation of the Digital Economy, and Penalty Consistency Panel. In addition, he was a member of JITSIC working groups. Graham was previously head of transfer pricing at Cadbury Schweppes and has also worked for the Big 4, economic consulting and litigation in the US.
Graham has been named in Euromoney / Legal Media Group's Experts Guide as a Leading Transfer Pricing Advisor and has been engaged to provide expert opinions in litigation and arbitration. He was part of the group that created what is now CIOT's Transfer Pricing Options Paper.
Before starting work as a professional economist almost 25 years ago, Graham studied for a PhD at The University of Cambridge and Copenhagen Business School.
Education and admissions
Education
Ph.D., University of Cambridge, 1995
B.A., University of Cambridge, Hons, 1989
Memberships
International Fiscal Association, British Branch Committee Member
Representative experience
Advised UK-based multinational on historic thin capitalisation and modelled impact of new interest deductibility rules.
Used an innovative game theoretic approach-Shapley Value analysis-in the application of the profit-split method to determine arm's length royalty rates in IP-licensing.
Designed and implemented a new brand licensing structure for a FTSE-100 company across its operations worldwide.
Helped negotiate a UK-US Advance Pricing Agreement in transfer pricing for a group in the entertainment and leisure sector.
Prepared an expert opinion for a global multinational company involved in transfer pricing litigation in Italy.