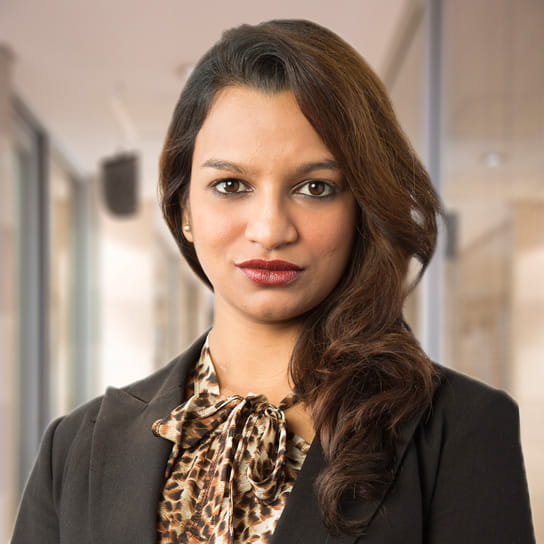 Krevania Pillay focuses on commercial litigation with emphasis on forensic investigations related to white collar crime and fraud. She acts for clients in the Magistrates' Court, High Court and Specialised Commercial Crime Court.
Education and admissions
Education
LL.B., University of Pretoria, 2012
Court admissions
South Africa
Representative experience
Representing a multinational company to conduct global compliance reviews of policies and procedures relating to the Foreign Corrupt Practises Act and the UK Bribery Act.
Conducting a cross-border investigation into operations in Ghana and Mali; reporting on implementation of policy to comply with international anti-bribery legislation.
Representing a SETA to investigate financial crime and procurement irregularities, instituting legal proceedings to review and set aside the award of a ZAR41m tender.
Assisting a public entity to lay various criminal charges of corrupt activities in terms of the Prevention and Combating of Corrupt Activities Act.
Representing a prominent South African NPO to investigate financial crime, lack of corporate governance and procurement irregularities; providing an investigation report.
Acting successfully in numerous urgent applications to interdict the transfer of property and mass eviction of individuals without alternative accommodation.
Acting successfully against the Minister of Police for numerous personal injury claims for unlawful arrest & detention, unlawful shooting and malicious damage to property.