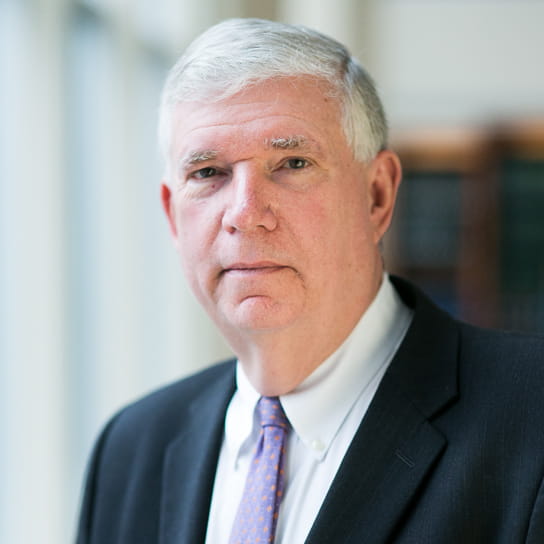 "He has fast become recognized as a go to specialist in insurance sector restructurings. He is described as expert in handling bankruptcy litigation matters including court testimony plus integrating that into the restructuring side."

Chambers USA 2013
Peter Ivanick is widely recognized in the insurance industry as a vanguard of legal innovation in bankruptcy, restructuring, and insurance insolvency. His involvement in some of the most consequential insolvency matters insurers and reinsurers have faced over the last 30 years truly sets him apart.
Clients engage Peter because his advice is informed by a unique 360-degree view few of his colleagues are able to match. Not only has he represented every type of participant in Chapter 11 proceedings, including debtors, lenders, committees, indenture trustees, trustees, and examiners; he also has decades of experience advising debtors, acquirers, reinsurers, and reinsureds in state court insurance rehabilitation and liquidation proceedings.
While known for his detailed knowledge of bankruptcy litigation, Peter's forte is resolving large, complex matters through negotiation and mediation. One of the best examples is his work in the very successful confirmation of the Chapter 11 plan for Ambac Financial Group, the parent of the world's second-largest financial guarantor insurer, Ambac Assurance Corp. This long-running case required Peter to combine his Chapter 11 background with his out-of-court restructuring know-how to resolve a US$800 million internal revenue service claim. Negotiations became quite involved as Ambac Financial and Ambac Assurance had significant differences, including competing claims to the ownership of more than US$5 billion in net operating losses.
Peter also represents petitioners and other interested parties in connection with English law schemes and foreign insurance insolvencies, as they make their way through the bankruptcy court under Chapter 15. He often lectures on bankruptcy and insurance insolvency issues and is consistently included in Euromoney's Guides to Leading World and U.S. Insolvency Lawyers, among other expert guides.
Awards and recognitions
2021
Global Leader, Recommended, Insurance & Reinsurance
Who's Who Legal
2020
Thought Leaders, Insurance & Reinsurance
Who's Who Legal
2019
AV Preeminent®
Martindale-Hubbell® Peer Review Ratings™
2011, 2012
Bankruptcy/Restructuring
Chambers USA
Guide to the Leading U.S. Insolvency Lawyers
Euromoney
Guide to the World's Leading Insolvency Lawyers
Euromoney
Education and admissions
Education
J.D., Yale Law School, 1983
M.A., Princeton University, 1978
B.A., The George Washington University, 1975
Bar admissions and qualifications
New York
Court admissions
U.S. Court of Appeals, Second Circuit
U.S. Court of Appeals, Seventh Circuit
U.S. Court of Appeals, Third Circuit
U.S. District Court, Eastern District of New York
U.S. District Court, Northern District of New York
U.S. District Court, Southern District of New York
Representative experience
Regularly acts for buyers of distressed insurance assets.
Represented the equity holders committee in the Columbia Gas bankruptcy case.
Represented ACA Financial Guaranty in the commutation of its credit default swap and related collateralized debt obligation exposures.
Acted as debtor's counsel in the Palace Casino's Chapter 11 case.
Represented Assured Guaranty as reinsurance creditor in the rehabilitation of Financial Guaranty Insurance Co. (FGIC).
Represented Ambac, Financial Security Assurance, and FGIC as reinsurance creditors in the BluePoint Re liquidation in Bermuda.
Acted as creditor's committee counsel and counsel to the Bermuda Committee of Inspection in the Manhattan Investment Fund cases.
Representing hedge funds in connection with their exposure to Puerto Rico.
Counseled the largest long-term creditor in the Lehman Re case in Bermuda.
Represented retailers Aldo U.S. and The ALDO Group in their Chapter 15 bankruptcy cases, which entailed restructuring a C$300m credit facility and streamlining global operations.