Peter Hood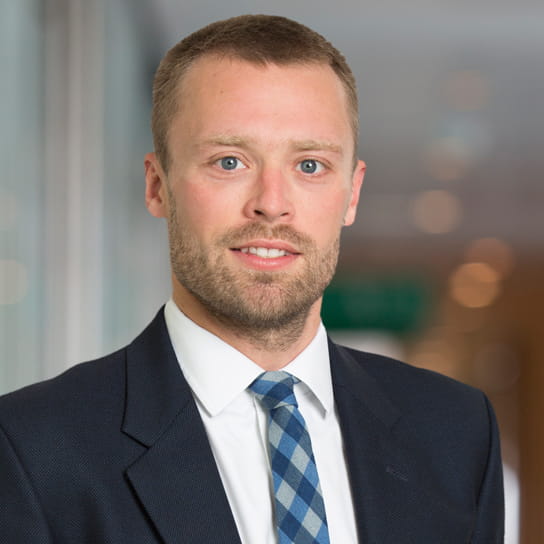 Languages
English, Spanish
Practice Group
Litigation
Peter advises clients on a wide range of international disputes.
Focusing on international criminal law, business and human rights and international arbitration in the natural resources and infrastructure sectors, he has acted for clients in LCIA, ICC and ad hoc arbitrations. Recently, he has worked with clients in the oil and gas sector to obtain successful outcomes in disputes with joint venture partners, operators and state-owned companies. Peter also works with companies in the technology, media and energy sectors and has a particular interest in disputes in Africa. He has recent experience of advising in relation to a criminal investigation into alleged complicity in violations of international humanitarian law by an African state.
After leaving Oxford University with a first class degree in history, Peter spent 2 years teaching in an inner London school as a participant on the TeachFirst programme before moving to Zambia to set up the country office for an international NGO. He went on to complete his legal training at Northumbria Law School and BPP and joined Hogan Lovells in 2012. Peter regularly gives training to lawyers, students and businesses on business and human rights issues, has published widely on the subject and plays a leading role in the firm's Rule of Law 2030 initiative to collaborate with clients on projects to strengthen the role of law.
He continues to take an active interest in international development and social enterprise as a lawyer, spending 6 months on secondment in the legal team of Save the Children UK where he advised their international programmes and media teams on a range of commercial and regulatory issues. Now, Peter's pro bono work is focused on human rights. He has advised clients on applications to the European Court of Human Rights and the Human Rights Committee of the United Nations. He has also advocated for clients at social security appeals tribunals, taught law and acted as a professional mentor to law students in the Ugandan prison system
Representative experience
Advising a multinational energy company in relation to a criminal investigation into alleged complicity in violations of international humanitarian law.
Acting for an international oil company in an ad hoc arbitration in relation to a dispute with a joint venture partner in relation to an oilfield in the South China Sea
Acting for a UK technology company in ICC proceedings in relation to a dispute under a share purchase agreement.
Advising a Russian investment company in relation to an LCIA arbitration about a US$500m real estate development in Russia.
Advising a multinational company on the jurisdiction of the English courts to hear claims against it arising out of a terrorist attack committed overseas.
Latest thinking and events
Hogan Lovells Publications
Mining Newsletter
Hogan Lovells Publications
Hogan Lovells
Published Works
University of Oxford Faculty of Law
Hogan Lovells Publications
Hogan Lovells