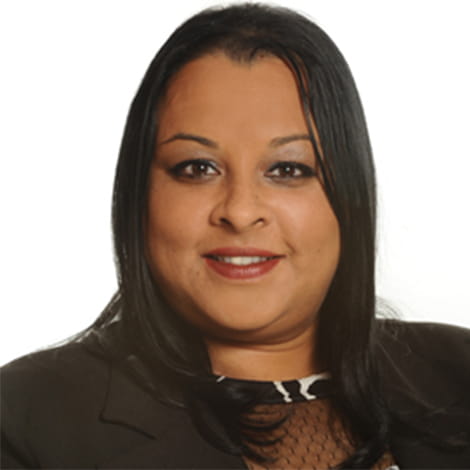 Pauline Sannasi-Pillay has practised as a real estate professional for over five years. She focuses on commercial and residential transfers, and real estate related matters including notarial documentation.
Pauline has assisted with the registration of various sectional title schemes and the registration of full title developments. In addition, she assists clients with the preparation of agreements, due diligence investigations and reports.
Education and admissions
Education
LL.B., University of South Africa
Memberships
Admitted as notary and conveyancer
Court admissions
South Africa
Representative experience
Assisted Jaguar Land Rover with a commercial development lease agreement.
Attended to the registration of various transfers of low cost/affordable housing.
Attended to the transfer of four properties to be used by the City of Johannesburg as part of the Corridors of Freedom project.
Attended to the transfer of a property to the Door of Hope Children's Mission for the development of a Children's Village for orphaned children.
Assisting the Housing Development Agency with the transfer of 49 properties in terms of a single deed of donation.
Currently negotiating the entering into a new lease agreement and a renewal lease agreement for Jaguar Land Rover.