Paul McLoughlin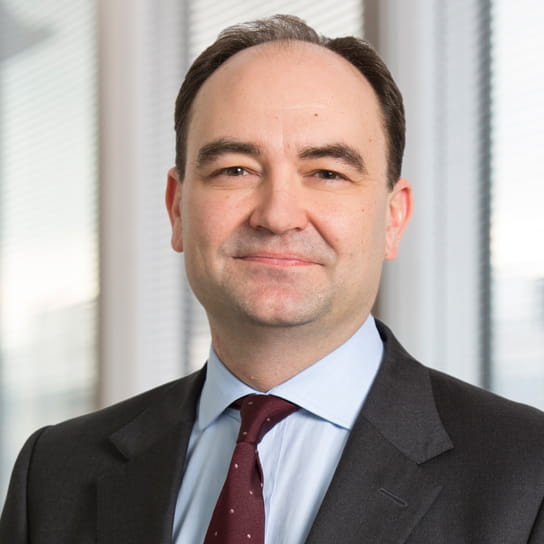 Paul is a partner in the London finance team. He focusses on banking and restructuring transactions and using company and insolvency law procedures as a means of delivering restructuring solutions. Paul's wealth of experience in cross-border and domestic financing transactions, restructurings and work-outs means he provides clients with focussed and pragmatic solutions to difficult situations. He is ranked as a leading practitioner by Chambers & Partners and recognised by Legal 500.
Paul advises stakeholders across the credit spectrum ranging from secondary market debt investors, senior and junior creditors (including banks and funds) through to corporate borrowers, management teams, private equity sponsors and insolvency practitioners. Paul's practice includes advising clients on loan portfolio transactions, distressed investing, debt restructuring, debt / equity swaps, strategic planning and advisory work, distressed M&A transactions, schemes of arrangement, pre-packaged administrations and, where required, advising on formal insolvency options and processes.
Paul advises across many different sectors with particular expertise in real estate, projects and infrastructure, retail and manufacturing.
Described as having: "… 'first-rate negotiation skills', and has successfully built up the firm's distressed loan portfolio practice"
Described as having: "… 'first-rate negotiation skills', and has successfully built up the firm's distressed loan portfolio practice"
Representative experience
Advising the senior steering committee on the restructuring of the IMO Group
Advising the co-ordination committee on the restructuring of Hampson PLC
Advising the senior syndicate on the restructuring of debt facilities to a global retail brand
Advising on the €1.1bn pan-European refinancing of DUKE Real Estate
Advising on the refinancing of and litigation concerning the Maybourne Hotel Group (owners of Claridges, the Connaught and Berkley Hotels)
Advising on the restructuring and refinancing of facilities to the Prestbury Group
Advising unsecured creditors in relation to the restructuring of the Odebrecht Oil and Gas Group
Advising on the restructuring of a large multinational construction group
Advising numerous distressed investors on the acquisition, restructuring and enforcement of NPLs
Advising numerous financial institutions on the disposal of NPL portfolios, including Lloyds Banking Group, GE and NAMA
Latest thinking and events
Hogan Lovells Publications