Paul Joukador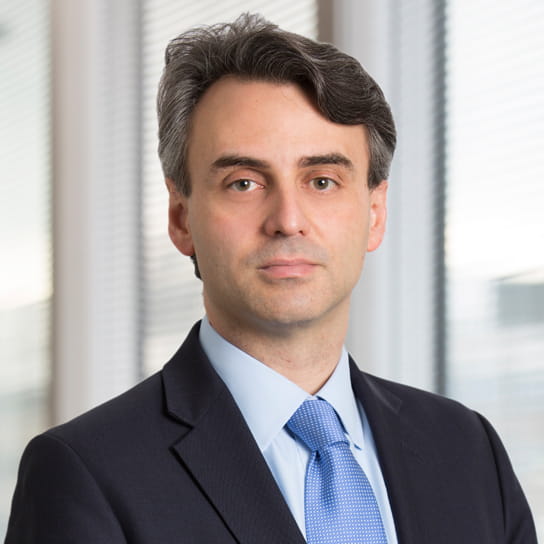 Languages
English, Norwegian
Paul is a partner in Hogan Lovells' top ranked UK commercial law practice. With over 18 years' experience across a variety of industries he advises clients both domestically and internationally on the matters that are important to delivering products and services to their customers. Paul assists clients in growing their business by advising on how best to take products into new territories, establishing new routes to market, utilizing advances in technology to give a commercial edge or building long term strategic relationships with key partners. Clients looking to better manage their costs turn to Paul for assistance in implementing strategic changes to the way they operate, improving the effectiveness of their supply chain and logistics, adapting their processes to address changes in regulation or market practice, or to source more efficiently and cost effectively from around the globe. Successfully achieving these outcomes requires the appropriate legal structures, pragmatic legal advice and commercial contracts that Paul provides to his clients. His experience working with a variety of industries ranging from automotive, energy, aerospace, media, retail and technology, means he provides cross-industry insight on alternative legal solutions that meet his clients' needs.
In addition to his commercial work, Paul also supports local communities by regularly participating in pro-bono workshops assisting social entrepreneurs to navigate the pitfalls of bringing their ideas to life and is a trusted legal adviser to the charity, Mayor's Fund for London, which works to assist young Londoners from disadvantaged backgrounds to achieve their potential.
"Paul Joukador is described as a "serious contract lawyer," who "knows what he is doing." He has significant expertise in the transport industry and handles notable work on issues surrounding distribution, manufacturing and logistics."
"He is the lawyer you would want to have sitting next to you at the negotiating table, and he goes the extra mile on client service and support."
Representative experience
Advised an energy generation company on port and rail freight arrangements for transportation of fuel stock to its UK power station.
Advised a leading outdoor advertising company on its sales policy and regulatory compliance issues and a major advertising concession agreement in London.
Advised an international consumer business on its European media buying arrangements.
Advised various technology providers and electronics manufacturers on UK/EU export control issues.
Advised Waitrose on the outsourcing and contract management of its regional distribution centres and its logistic arrangements for delivery to its stores.
A well-known UK designer on joint venture arrangements with a leading fashion house including intra-group distribution arrangements.
Advised a major automobile manufacturer on its commercial contracts including supply, manufacturing and dealer arrangements.
2013
Commercial Contracts (Band 2)
Legal 500
2014
BTI Client Service All Stars
2014
Commercial Contracts: Firm (Band 1) Ranked Individual (Band 2)
Chambers 2014
Latest thinking and events
Hogan Lovells Publications
Hogan Lovells Publications
China Corporate Alert
Hogan Lovells Publications
Client Note
Hogan Lovells Publications
Corporate Newsflash
Hogan Lovells Publications
Client Note