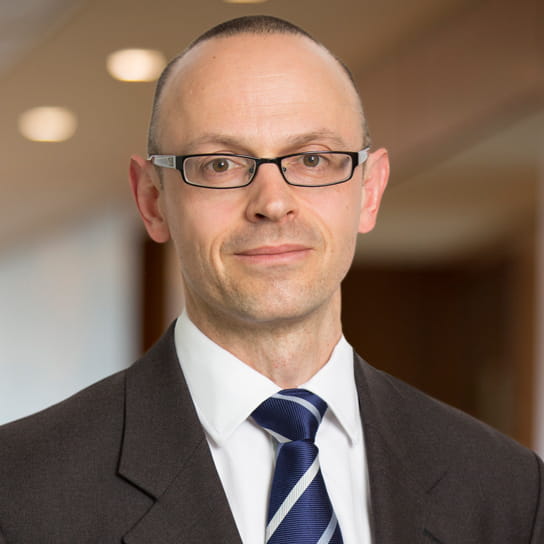 Paul Chaplin is a Counsel in the Commercial Litigation team in London and is experienced in a broad range of commercial disputes with particular expertise in antitrust/competition litigation and large scale group litigation. Recent work includes group actions, multi-party lead case litigation, representative actions, and includes three of the most significant UK competition litigation cases of the last 10 years (the National Grid/GIS, Power Cables, and Air Cargo damages claims). Over the last 15 years Paul's work has covered a wide spectrum of business sectors, especially those that are consumer-facing, with a particular focus on cases in the transport/automotive, energy, and financial services sectors.
These cases have regularly been shortlisted for awards over the last 10 years, including: The Lawyer's Top 20 cases for 2014, Global Competition Review Matter of the Year 2015 and 2016, and Global Competition Review Litigation of the Year 2013, 2015, and 2018.
Paul writes regularly in legal and competition journals (including writing GCR's UK Private Enforcement Knowhow publication) and often participates in conferences/seminars concerning competition litigation. He is recognised as being an integral part of Hogan Lovells' excellent Tier 1 competition litigation practice and was recently described by Legal 500 as "Superb", "a highly recommended counsel", as well as "calm and thoughtful" and "always on top of the case's details but is also able to see the big picture". Rated by Who's Who Legal as a "Future Leader" in 2019 and 2020.
Awards and recognitions
2017-2020
Competition: Future Leaders
Who's Who Legal
2018-2020
Acritas Star
Acritas Stars Independently Rated Lawyers
Education and admissions
Education
B.A. History
M.Litt. Scottish History
P.G.L.P
Pg.D.L.