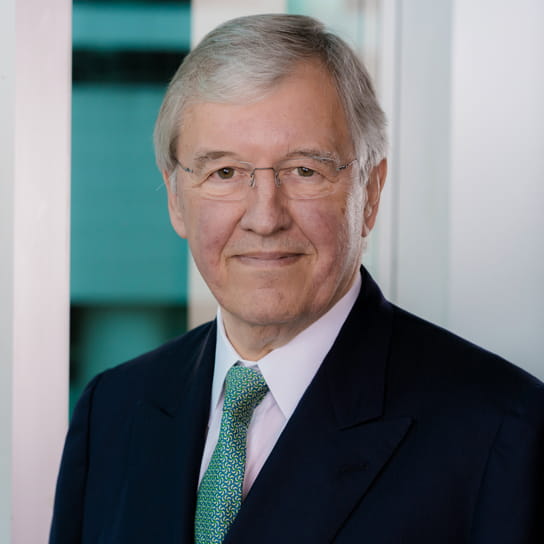 Patrick Sherrington
Regional Managing Partner, Hong Kong
Patrick Sherrington is a seasoned litigator who handles a wide range of disputes. One client was 'incredibly impressed' with his work, and appreciated that 'he is a great strategic thinker and excellent negotiator'

Chambers Asia Pacific 2015
Having played a key part in developing the firm's Hong Kong office, Patrick Sherrington moved there in 2013, taking on the role of Regional Managing Partner for Asia Pacific and the Middle East. Prior to that, he held numerous leadership positions, including global Co-Head of Hogan Lovells Litigation and Arbitration Practice Group for more than a decade. He has worked in the New York, London, and Hong Kong offices. Patrick is admitted in England, Hong Kong, and Australia, and has extensive litigation experience in the U.S. and Europe. Most of his work has an international dimension, making him particularly adept at dealing with jurisdictional issues and conflicts of laws.
Patrick handles investigations, partnership and shareholder disputes, complex financial disputes, fraud and asset tracing, insurance claims, professional negligence, product liability, contractual issues, and joint venture claims—across a broad range of industries.
Legal directories refer to him as a "leading commercial litigator." Patrick is a seasoned litigator who handles a wide range of disputes. He is a past Chairman of the Pacific Rim Advisory Council and a former Officer of the Inter-Pacific Bar Association. He is also a former Council Member and Vice President of the Law Society of Hong Kong. Chambers Asia Pacific 2015 notes one client was "incredibly impressed" with his work, and appreciated that "he is a great strategic thinker and excellent negotiator."
Patrick also has a High Court advocacy licence in England, and he has appeared before the ECJ in Luxembourg. As a Fellow of the Chartered Institute of Arbitrators, Patrick is accredited as a mediator by both CEDR and the ADR group.
Awards and recognitions
China, Dispute Resolution (International Firms) (Eminent Practitioner)
Chambers Asia-Pacific
Education and admissions
Education
LL.B., University of Exeter
LL.M., University of Illinois
Memberships
Fellow of the Chartered Institute of Arbitrators
CPR Panel of Distinguished Neutrals
Former Chairman of the Pacific Rim Advisory Council (PRAC)
Former Officer of the Inter-Pacific Bar Association
Former Vice President of the Law Society of Hong Kong
Chair Wycombe Abbey School Council
Representative experience
The defence of a group of publicly listed companies subject to investigation by the Financial Secretary in Hong Kong.
The defence of the Hong Kong Government in a landmark land resumption claim through the High Court and Court of Appeal in Hong Kong and thence to the Privy Council.
Representing a leading aircraft manufacturer in a substantial dispute with a freight carrier in connection with a contract for the supply of aircraft.
Extensive experience of fraud and investigations work involving numerous offshore jurisdictions.
Professional negligence defence work for numerous solicitors firms.
The defence of breach of warranty claims in various sectors, most recently in connection with an alleged breach of environmental warranties on the sale of an oil refinery.
Product liability defence work for major multinationals in numerous jurisdictions around the world involving a range of products and issues including tobacco, food and beverages, motor vehicles, construction and engineering processes.
The defence of numerous companies and individuals in a range of technical fields in litigation and arbitration.
The defence of EC cartel follow-on proceedings in the English High Court.