J. Patrick Nevins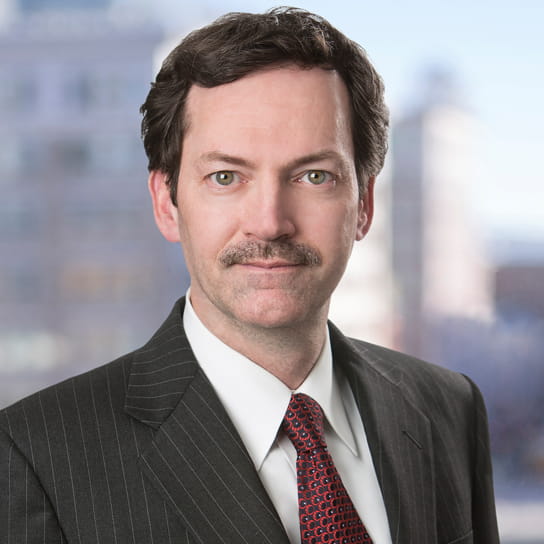 Patrick Nevins has over 20 years of experience assisting leading energy companies with the development of major infrastructure projects, administrative litigation, and high-stakes regulatory matters. His clients include natural gas pipeline companies, LNG project developers, local distribution companies, producers, oil and liquids pipelines and shippers, and one of the nation's largest electric utilities.
Patrick represents clients in all segments of the natural gas industry in an assortment of transactional, regulatory, and litigation matters. He has helped clients with commercial arrangements and regulatory approvals for major infrastructure projects including several LNG export projects, a new interstate gas pipeline, numerous expansions of existing pipeline systems, multiple storage projects, gathering and processing facilities, and NGL pipelines.
Patrick also represents energy companies in a full range of matters before the Federal Energy Regulatory Commission (FERC), state regulatory commissions, the Department of Energy, and in the U.S. Courts of Appeals concerning the judicial review of agency decisions. He has tried numerous rate cases in hearings before FERC Administrative Law Judges, on behalf of both pipelines and shippers.
"He has the full skill set writing, oral advocacy, cross-examination and a wonderful demeanour to wrap it all together."
"He has the full skill set writing, oral advocacy, cross-examination and a wonderful demeanour to wrap it all together."
Representative Experience
Served for over 15 years as principal outside FERC counsel of a major interstate gas pipeline and one of the country's largest gas storage operators.
Represented existing LNG terminal with expansion of the regas operations, and now regarding its US$3.8bn liquefaction and export project.
Representing several greenfield LNG export projects, including the only proposed FLNG deepwater port project, as well as companies seeking U.S. LNG.
Representing new US$5bn, 564-mile, 1.5 Bcf/day joint venture natural gas pipeline, and of the largest owner of the JV in the project development.
Representation of a Trans Alaska Pipeline System owner, and of all the TAPS owners as lead discovery counsel in rate litigation before FERC and RCA.
Representation of project developer providing gathering and processing/fractionation services for new shale production, and related NGL transportation.
Representation of one of nation's largest electric utilities in pipeline proceedings, including several that culminated in contesting ALJ hearings.
Successfully secured FERC certification of several natural gas storage facilities, with authorization to charge market-based rates.
2006-2015
Chambers USA, Energy: Oil & Gas, "Up and Coming," 2005; Energy: Oil & Gas (Regulatory & Litigation) - Nationwide, 2006-2015
2012-2015
Energy Law
The Best Lawyers of America
2012 - 2015
Chambers Global, USA - Energy: Oil & Gas (Regulatory & Litigation)
2011-2015
Who's Who Legal, Oil and Gas/Energy
2015
Regulated Industries: Energy, 2007 & 2015
Legal 500 US
2013-2015
Euromoney ExpertGuides, Energy
Latest thinking and events
Hogan Lovells Publications
Energy Alert
Hogan Lovells Publications
Energy and Natural Resources Alert
Hogan Lovells Publications
Energy and Natural Resources Alert
Hogan Lovells Publications
Hogan Lovells Publications