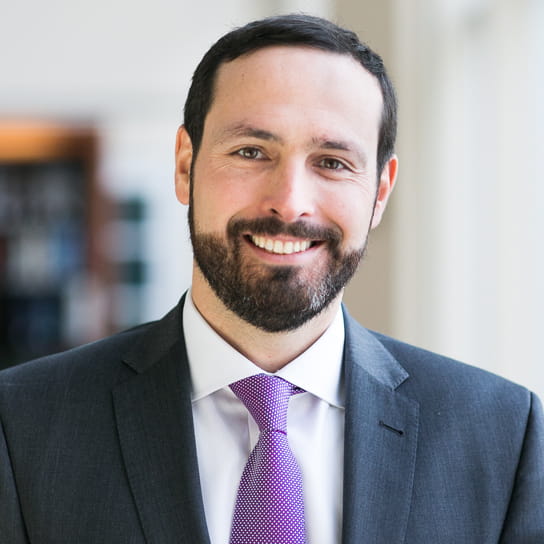 Based in our New York office, Oscar Stephens focuses his practice on Latin America, representing issuers, originators, and underwriters in capital markets and general financing transactions.
Oscar concentrates on and is passionate about first-time issuers. He has assisted corporations, financial institutions, and sovereign and quasi-sovereign entities located in Latin America in a wide array of cross-border deals, ranging from "plain vanilla" issuances to highly complex structured finance products.
He has deep experience in civil law jurisdictions throughout the Americas and in the legal structures and entities used in implementing successful strategies for asset-backed securitizations, project bonds, project financings, and secured financings.
A native of Chile, Oscar can conduct business in both English and Spanish. He is also active in diversity issues, co-chairing the New York office's diversity committee.
Awards and recognitions
2018
Latin America's Top 100 Lawyers: Capital Markets
Latinvex - Latin America Business News & Analysis
Education and admissions
Education
LL.M., Northwestern University School of Law, with honors, 2005
J.D., Pontificia Universidad Católica de Chile, cum laude, 2001
Bar admissions and qualifications
New York
Court admissions
Republic of Chile
Representative experience
Represented Central America Bottling Corporation in the issuance of US$500m 5.75% Rule 144A/Regulation S notes.
Represented a Venezuelan oil company in the exchange and issuance under Rule 3(a)9 of outstanding Rule 144A/Regulation S notes due 2017 for US$3.3bn of secured notes.
Represented the sponsor in a US$61m financing to acquire two power-generating facilities in Chile.
Represented the placement agent in a US$150m DPR-backed securities issuance originated by a bank in Costa Rica.
Represented the Republic of Ecuador in connection with Rule 144A/Regulation S US$1bn 10.75% bonds.
Represented investors in the purchase of US$250m DPR-backed securities issued by Panama's second largest bank.
Represented a Salvadoran bank in the establishment of its US$100m DPR-backed securitization program.
Represented a Honduras-based group in a US$50m unsecured bridge loan financing to fund its acquisition of a bank in El Salvador.
Represented an Ecuadorean bank in establishing a program securitizing future flows related to international merchant vouchers and the borrowing of US$100m from an investor.
Represented the largest bank in Guatemala in the issuance of (aggregate) US$350m DPR-backed securities sold to private investors.
Represented a Brazilian bank in multiple DPR transactions, totaling issuances of US$600m sold to private investors.
Represented a Salvadoran electricity distribution company in a US$310m Rule 144A/Regulation S bond offering (with a simultaneous tender offer).
Represented the underwriters in an (aggregate) US$1bn Rule 144A/Regulation S bond securitizations of revenues of two highways in Panama.
Represented a Venezuelan oil company in the Rule 144A/Regulation S bond offering for US$2.3bn.
Represented the largest bank in Guatemala in Rule 144A/Regulation S offerings for US$500m and US$150m.