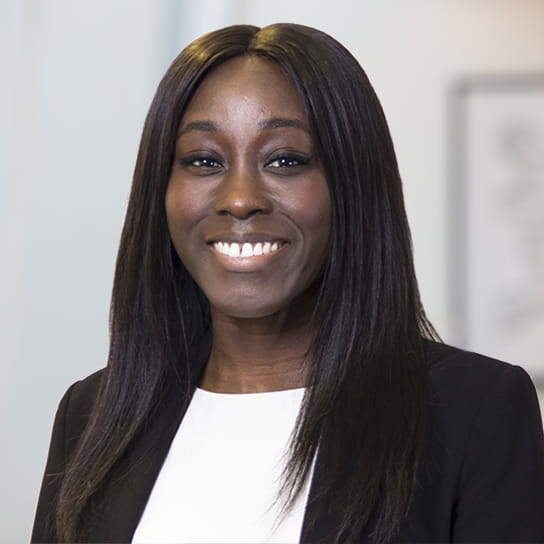 Mary Ogunniya
Business ConsultantLondon
Mary Ogunniya has extensive regulatory experience having previously worked at the FCA and Financial Ombudsman Service. Having worked with firms ranging from general insurance intermediaries, personal investment firms and mortgage intermediaries, she has good insight on how the authorisation process and conduct regulations apply across several business models.
Mary works with clients to develop their business to be UK regulatory compliant through drafting working policies and procedures as part of an overall compliance framework, providing solutions to mitigate regulatory risk, and preparing applications for FCA authorisation.
Representative experience
Advising on the UK requirements for FCA authorisation.
Designing policies and procedures for use within a compliance monitoring framework.
Conducting large-scale reviews of efficacy of compliance functions within various business, ranging from large retail banks to payment institutions.
Delivery of large-scale remediation projects.