Nora Bullock
Senior Professional Support Lawyer
London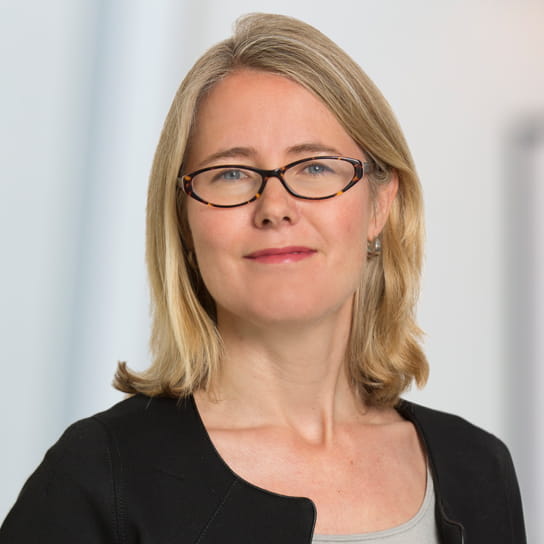 Languages
English, German, Swedish, Norwegian, Danish
Nora Bullock is an experienced senior professional support lawyer in the Investment Funds team of our London office, focusing on alternative investment funds. Nora initiates and leads marketing and know-how projects (including online media campaign and fund review guide).
Nora is the editor of our monthly Funds Bulletin (which covers Global, EU, UK and U.S. regulatory and tax developments). She monitors and produces articles and regulatory trackers on various developments, for example the Limited Partnership reform consultation, the Alternative Investment Fund Managers Directive and the impact of BREXIT on funds. She also designs and delivers training talks and client seminars. Nora was previously a fee-earner in the team advising on the establishment of a wide range of alternative funds and JVs, and on investment in funds.
Representative Experience
Limited Partnership reform consultation - drafting a joint submission with the Funds PSL network.
Preparing updates and writing articles about the impact on funds of a potential Brexit and earlier on Scottish independence.
Funds Team of the Year
The Lawyer
Latest thinking and events