Babak Nikravesh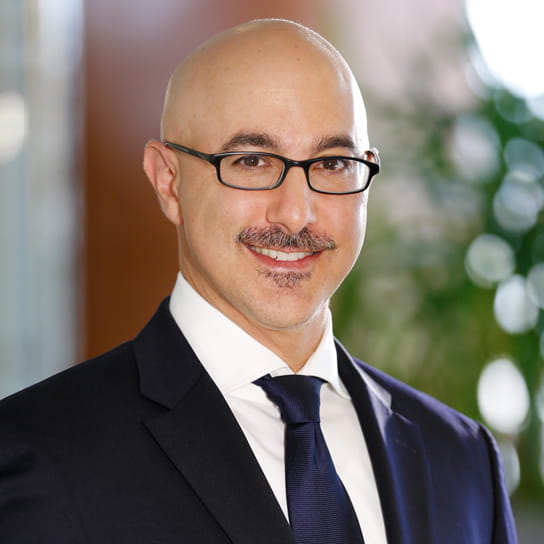 Babak Nikravesh represents sovereign investors, including sovereign wealth funds, public sector pension funds, social security funds, and international organizations, on their cross-border investment strategies and operations.
Babak has worked closely with sovereign investors for nearly two decades, well before the term "sovereign wealth fund" was coined. He has advised sovereigns on hundreds of investment transactions across diverse asset classes and geographies, including fund, co-invest and direct investments in venture capital, private equity, real estate, infrastructure, and debt. Babak also counsels sovereigns on the various operational and regulatory issues that arise from operating abroad, with particular emphasis on the complex tax issues relating to both sovereign institutions and their employees.
Babak's cross-border experience includes mergers and acquisitions, joint ventures and strategic alliances, international expansion and holding company structures and intangible property migration and ownership strategies. He also advises the investors, sponsors, and managers of a variety of investment funds on formation, investment, and operational matters, and represents several universities in the US and abroad on various matters.
Recognized in Chambers USA (2015 and 2016), Babak speaks and writes regularly on a variety of international tax topics, and is the author of U.S. Income Taxation of Foreign Governments, International Organizations, Central Banks and Their Employees, the leading treatise on the taxation of government-linked investors. He is a former executive committee member of the International Law Section of the State Bar of California.
Representative experience
Represented a sovereign wealth fund on its direct investment in Spotify, the popular music streaming service.
Represented a sovereign wealth fund on a TPG-sponsored co-investment in Ellucian, a leading provider of software and services to higher education institutions.
Advised GIC Private Limited, sovereign wealth fund of the government of Singapore, in the acquisition of an indirect minority equity interest in Carrefour Brazil.
Advised a national social security fund on tax and regulatory issues arising from the establishment of branch offices abroad.
Advised Atlas Holdings in the acquisition of three aluminum rolling mill facilities and the launching of Aludium with the acquisition of the rolling mills.
Represented Allen & Company LLC in connection with the formation of Virgin Cruises, a new cruise line business of Virgin Group, backed by Bain Capital.
Represented GIC Private Limited in connection with its US$626m acquisition of a 3.8% indirect stake in BRF S.A., Brazil's second largest food chain.
Advised a sovereign wealth fund as part of a buyer group with the acquisition of Vetra Energia, S.L., a large privately held independent Colombian oil producer.
2015-2016
California: Tax
Chambers USA
2012
Pro Bono Achievers
The Recorder
Latest thinking and events
Published Works
International Tax Review
Published Works
New Partnership Tax Audit Rules Will Impact Private Investment Fund Vehicles
Published Works
Congressional Proposals Seek to Promote Foreign Investment in U.S. Real Estate
Published Works
Update on Qualified Small Business Stock: New Federal Legislation and Status of California Rules