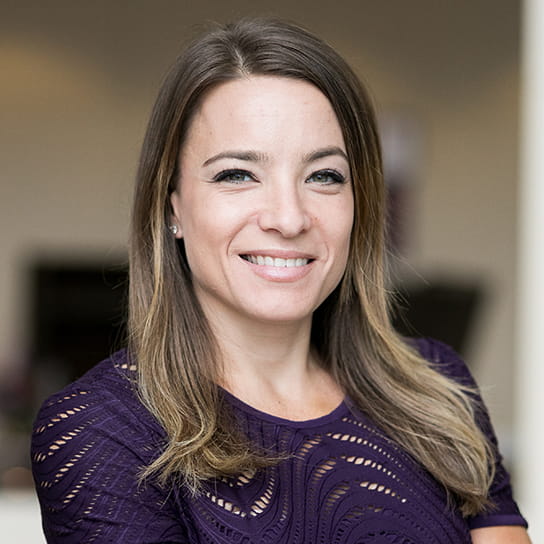 Nicole E. Schiavo
Senior AssociateNew York
For more than a decade, Nicole Schiavo has been helping clients navigate litigation challenges arising from financially distressed situations in the wake of increased regulation and scrutiny from lawmakers.
Regularly appearing in state, federal, and bankruptcy courts, Nicole has been at the forefront of representing secured lenders, litigation and liquidating trustees, and unsecured creditors in state court actions and adversary proceedings relating to lien challenges, claim objections and other contested matters, fraudulent transfers, preference actions, and discharge injunction violations.
Nicole understands the scrutiny and climate that financial institutions face. She uses her significant experience to guide clients and meet their goals, whether it is resolving a matter through alternative dispute mechanisms, settling a complex action with a fact-tailored settlement, or winning at trial and on appeal.
In addition to her case-specific work, Nicole is a trusted advisor to clients, providing compliance advice on the ever-changing state and federal regulations governing the financial industry. She has created and conducted training for clients on forum selection, loss mitigation, and helped establish one of the first "servicer days" with the New York courts. She has also been the point person on portfolio reviews to create programs and procedures for effectively managing and resolving widespread litigation by identifying and analyzing current trends.
Nicole is committed to pro bono work relating to civil rights and gender-based violence. Nicole received an "Above & Beyond" award from Sanctuary for Families for her work on a Second Circuit appeal that created precedent by overturning a fee award to an abusive spouse in an international child custody dispute. She is also counsel to death row inmates in the Louisiana state prison challenging the constitutionality of solitary confinement policies and has assisted with appellate briefing around the country in challenges to marriage equality.
Education and admissions
Education
J.D., Touro College Jacob D. Fuchsberg Law Center, 2006
B.A., University of Maryland, College Park, 2004
Bar admissions and qualifications
New York
Connecticut
Court admissions
U.S. District Court, Eastern District of New York
U.S. District Court, Northern District of New York
U.S. District Court, Southern District of New York
U.S. District Court, Western District of New York
U.S. Court of Appeals, Second Circuit
U.S. Court of Appeals, Fifth Circuit
Representative experience
Represents the litigation trustee in post-bankruptcy litigation on behalf of debtor Abeinsa U.S. EPC and its solar business.
Represented a hedge fund in a trial against the Lehman estate over disputed ISDA termination claims.
Represented an American multinational financial services company in a fraudulent transfer proceeding commenced by the bankruptcy trustee.
Latest thinking and events