Nicholas DeWeese
Senior Associate
Denver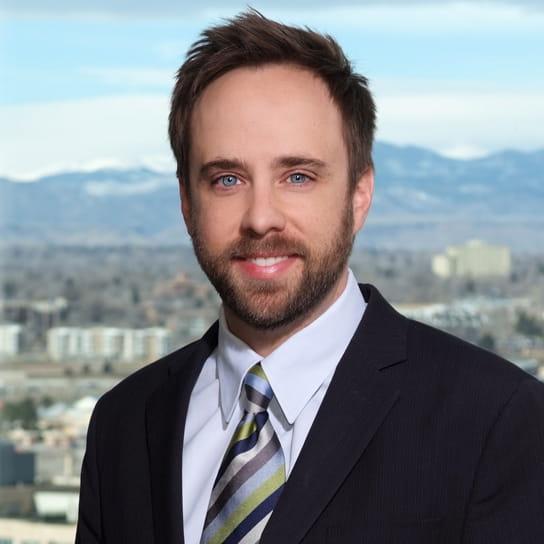 Practice Group
Litigation
Nick DeWeese practices in all areas of complex commercial litigation, with a principal focus on environmental, natural resources, and energy disputes, and on internal and regulatory investigations. He understands the needs of clients working in a complex and changing landscape, and enjoys helping them manage risks, understand compliance issues, identify problems, and craft effective solutions.
Nick often advocates for clients in litigation matters involving various governmental entities, including the United States Attorney's Office, the Department of Justice's Environmental and Natural Resources Division, the United States Air Force, the Colorado Attorney General's Office, state medical boards and other licensing bodies, and other similar entities. Nick is skilled in conducting due diligence and electronic data management, depositions, settlement agreements, pleadings, motions, and appeals.
Nick has a passion for pro bono work and has assisted on immigration and asylum cases, court-appointed and civil rights matters, and in criminal representations. Nick represents multiple nonprofit organizations on various matters and serves as a member of the board of directors.
While in law school, Nick served as a senior editor of the Denver University Law Review, as the Vice President of the Student Trial Lawyers' Association, and as a teaching assistant for the Lawyering Process program.
Representative experience
Advised mining company on risks related to investing in Venezuela.
Managed legal risk assessment related to environmental impacts of a chemical spill in South America.
Defending one of the nation's largest aerospace and defense contractors against environmental-contamination claims.
Represented midstream oil and gas company in complex litigation in New York state court.
Defended wind-energy company against alleged violations of the Migratory Bird Treaty Act.
Assisted global gold mining company in various disputes related to property and natural-resources rights.
Assisted construction company in multiple disputes related to construction development in Qatar.
Represent Colorado-based financial institution against unlawful employment discrimination lawsuit.
Represented national for-profit institution in consumer-protection action.
Represented Colorado State University in response to a False Claims Act qui tam lawsuit, drafting a successful motion to dismiss the case.
Defended physicians in investigations involving the Food and Drug, and Cosmetic Act and related to the reimbursement of claims to federal programs.