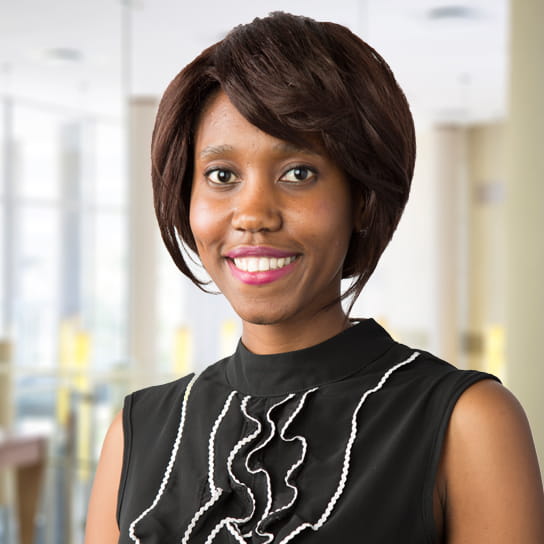 Palesa Nhlapo focuses on data protection, technology, media, broadcasting and telecommunications law. She also provides regulatory advice.
Education and admissions
Education
LL.B., University of South Africa, 2012
Court admissions
South Africa
Representative experience
Assisted in providing training to a pharmaceutical company in respect of data protection with a specific focus on the Protection of Personal Information Act.
Assisted in advising various telecommunications companies in respect of regulatory, commercial and licencing matters.
Assisted in advising an international investor in respect of a multibillion rand railway project company's compliance of its Black Economic Empowerment obligations.
Assisted in the conduct of round table discussions with various business units from Telkom in respect of risk management and ethics.
Assisted in advising local and international clients on the data protection laws in South Africa.
Assisted in advising an international telecommunications service provider in respect of marketing and opt-out obligations in terms of the Consumer Protection Act.