Nancy M. Parsons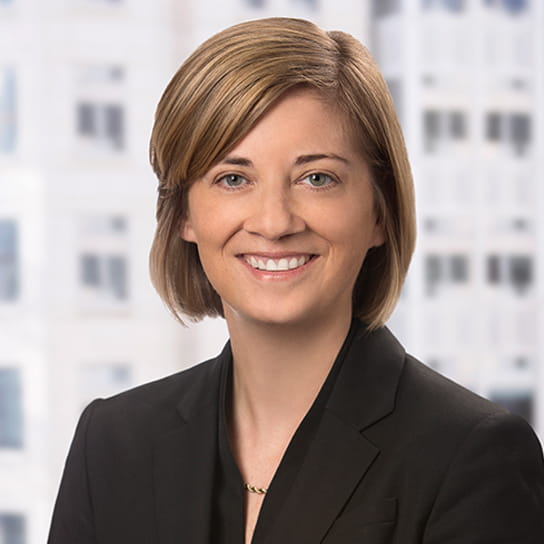 Practice Group
Regulatory
Nancy Parsons' experience runs deep in pharmaceutical and biotech advertising, promotion, and compliance issues. Her strength is getting "in the weeds" to help clients assess risk and navigate the difficult enforcement climate. In her more than a decade of experience counseling in this area, she has served on more than a dozen promotional review committees for clients, assisted with internal investigations and audits, and provided litigation support.
Nancy is known for her practical and down-to-earth advice on a broad range of promotional and other activities, everything from sales aids, websites, direct-to-consumer (DTC) advertising, reprints, and social media activities to grant awards, medical science liaison activities, unsolicited requests, and disease awareness communications. Her approach is informed by her experiences on "the other side" of the issues, and she understands the complexities of weighing legal risks with business realities. Her diplomatic and approachable style helps her broker compromise strategies that mitigate legal risks but remain responsive to business goals.
Nancy also advises on Corporate Integrity Agreement (CIA) negotiations and related compliance issues, and counsels cosmetic companies on a variety of labeling and other FDA issues.
Nancy has a strong research background. She began her career in the healthcare industry almost 20 years ago at a research and consulting firm, where she headed up the Custom Research Department and advised clients on a variety of hospital operational issues. She graduated magna cum laude from Georgetown Law in 2004 and served on the Georgetown Law Review. At Hogan Lovells, she is the editor of The Office of Prescription Drug Promotion (OPDP) Enforcement Letters Review, analyzing FDA prescription drug promotion enforcement trends. Nancy also coordinates the Marketing Practices Group, a multi-disciplinary team of Hogan Lovells lawyers practicing in all aspects of life sciences advertising and promotion.
Representative Experience
Served on over a dozen client promotional review committees covering products in a broad range of therapeutic areas and disease states.
Assisted a company in drafting a response, including a corrective action messaging plan, to a Warning Letter issued by FDA's OPDP.
Helped a pharmaceutical company negotiate a Corporate Integrity Agreement (CIA) and counseled the client through implementation of the Agreement.
Drafted complaint letters to government agencies to stop a competitor from making false and misleading claims.
Conducted training on FDA promotional standards and common pitfalls for company personnel responsible for promotional reviews.
Conducted a large scale review of a company's promotional activities.
Provided regulatory due diligence on target's advertising and promotion strategy.
Assisted with redrafting of company's commercial policies.
Latest thinking and events
Hogan Lovells Publications
Pharmaceutical and Biotechnology Alert
Hogan Lovells Publications
Pharmaceutical and Biotechnology Alert