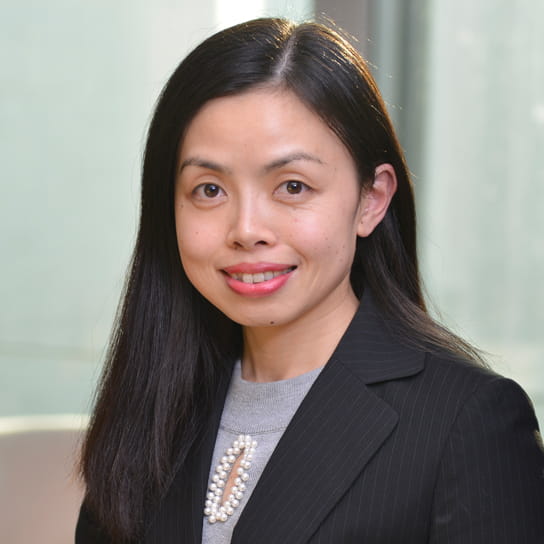 As an international intellectual property lawyer based in our Shanghai office, Min Li focuses her practice on IP enforcement and protection and resolution of IP disputes, including protection of and risk control on trademark and copyright as well as advertising law issues.
She joined Hogan Lovells in 2011. Prior to that, she practiced in a Chinese law firm for more than four years. Min obtained an LLM degree in International Intellectual Property Law from Chicago-Kent College of Law, Illinois Institute of Technology and an LLB degree from Wuhan University, China. She was admitted to the China Bar in 2006 and the New York Bar in 2010.
She is a native speaker of Mandarin and is fluent in English.
Education and admissions
Bar admissions and qualifications
New York
People's Republic of China
Representative experience
Representing a major U.S. consumer electronics and computer software and hardware company to successfully defend copyright infringement litigations in China.
Advising a Japanese game hardware and software company on its anti-counterfeiting, anti-piracy and anti-circumvention program in China.
Advising the world's most valuable company on anti-counterfeiting and anti-unfair competition strategies (including civil proceedings) in China.
Representing a U.S. healthcare and life science company in relation to trademark infringement litigation involving medical device products.
Advising Hypertherm, a U.S. cutting systems manufacturer, on its anti-counterfeiting program in China for the past three years.
Advising Scotch & Soda, a Dutch fashion brand, on anti-counterfeiting strategies and enforcement of its IP rights in China.
Advising a North Europe based pharmaceutical company on actions against trademark hijacker and trademark prosecutions.
Advising a U.S. game software developer on actions against copyright infringement in China.