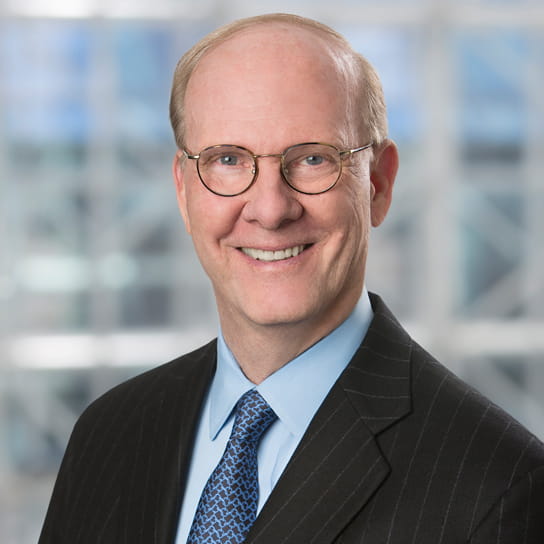 "Highly regarded in the field and a very fine lawyer and a skilled practitioner."

Chambers 2014
Mike House is a member of the firm's Government Relations and Policy Advocacy practice group. Whether it's complicated legislation, or a legislative or regulatory issue before Congress or an executive agency, corporations, associations, and coalitions turn to Mike as their chief strategist and problem solver.
Recognized as one of the top three legislative lawyers in Washington, D.C. by Chambers USA, Mike House is ranked number 10 on the Washingtonian's list of 50 Top Lobbyists.
Mike began developing these traits early in his career, while serving as chief of staff to Alabama Supreme Court Chief Justice Howell Heflin. He was responsible for the legislative program for the Alabama Court System, which included the drafting and passage of the judicial article constitutional amendment in 1973 and the implementation legislation in 1975. Due to his work on court reform, Mike became the youngest person to ever receive an Award of Merit from the Alabama Bar Association. During his time working on the Alabama Supreme Court and as a practicing lawyer in Montgomery, Alabama, Mike also served as president of the Alabama Young Lawyers, Chairman of the Alabama Citizens Conference on Alabama State Courts, and Chairman of the Alabama Citizens Conference on a New Constitution. He was a legislative clerk to the Senate Banking Committee and legislative assistant to Congressman James M. Collins of Texas. After successfully managing Senator Howell Heflin's Senate campaign in 1978, he served as his chief of staff for eight years.
This combination of campaign, legislative, and administrative experience is what propelled Mike to the top echelons of the lawyer lobby community in Washington, D.C., which has described him as "very talented," "one of the leaders," and "highly regarded."
Awards and recognitions
2018
Top Lobbyists, Hired Guns
The Hill
2019
Government: Government Relations (Nationwide), Senior Statespeople
Chambers USA
2006-2017
Government: Government Relations (Nationwide)
Chambers USA
2015-2017
Government: Government Relations
Legal 500 US
2008-2020
Government Relations Law
The Best Lawyers of America
2015
Government Relations 2010-2013,2015
Washington, D.C. Super Lawyers
2007, 2015
50 Top Lobbyists
Washingtonian
International Who's Who in Community Service

Who's Who in American Law

Who's Who in American Politics

Education and admissions
Education
J.D., University of Alabama School of Law, 1971
B.S., Auburn University, 1968
Memberships
Adjunct Professor, University of Alabama School of Law
Board of Directors, Close Up Foundation
Honorary Trustee, Shakespeare Theater, Washington, D.C.
Former Chairman, Farrah Law Society, University of Alabama School of Law
Former Chairman of Advisory Board, Blackburn Institute, University of Alabama
Emeritus Council of Dean's Advisory Council, College of Business, Auburn University
Vice Chairman, Board of Governors, University of Alabama School of Law
Member, Society of International Business Fellows
Member, The Council on Excellence in Government
The President's Council, University of Alabama
Bar admissions and qualifications
District of Columbia
Representative experience
Represents a major automobile company in all types of regulatory and legislation matters, including tire tread, Cafe, and international tax.
A key leader and strategist in product liability and tort reform legislation.
Led the coalition of financial services and housing organizations in the passage of legislation and regulation concerning Fannie Mae and Freddie Mac.
Represents major insurance companies and financial institutions on international tax matters.
Created, managed, or represented numerous coalitions on legislative initiatives.