Mikaeel Adam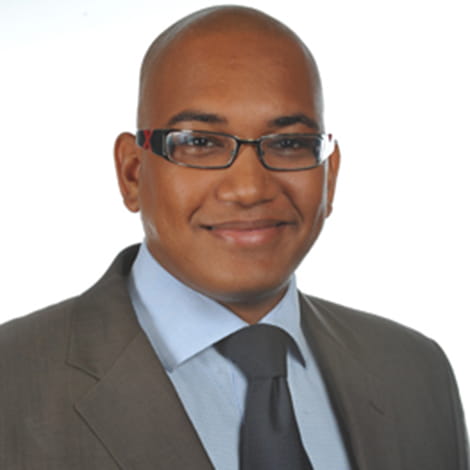 Practice Group
Litigation
Mikaeel focuses on general and commercial litigation and aviation law. He has experience in litigation at High Court and Magistrates' Court level as well as in arbitrations, involving various areas of law.
He has assisted and provided opinions in various construction disputes for individuals and corporate entities. Mikaeel has acted for various banks in collections of monies owed pursuant to the calling up of various forms of security, for example, foreclosures on property.
In addition, he has acted in various eviction proceedings, both for individuals and large entities; applicants as well as respondents. These matters were of varying complexity, and in one instance, the matter had a history exceeding 20 years' wherein the property was foreclosed upon, and thereafter bought by four successive purchasers without having ever been transferred from the initial purchaser.
Mikaeel drafted various chapters of the insider trading policy manual of the Government Employees Pension Fund (GEPF), the largest pension fund in Africa with assets in excess of ZAR1 trillion.
He also presented to the board of directors of the GEPF on insider trading legislation in South Africa, and how it relates to their service providers.
Furthermore, he has presented to various insurers on the judicial interpretation of exclusion clauses in aviation insurance contracts, and to the Institute of Loss Adjusters of Southern Africa on the difficulties of insuring remotely piloted aircraft (RPA).
Representative Experience
Acting for Bombela Concession Company and its sub-contractor companies in various arbitration proceedings involving the Gauteng Provincial Government in disputes with regard to the Gautrain.
Successfully defending a distributor of household products against complaints lodged by a competitor to the Advertising Standards Authority, and successfully defending appeals against the rulings.
Assisted in legal proceedings for a South African aviation company regarding liens over aircraft, charter flight charges, faulty aircraft maintenance and contractual disputes.
Involved in various contractual disputes including tender procurement agreements, sale agreements, offers to purchase, service level agreements and settlement agreements.
Advised a major construction and development company regarding the reinstatement of a deregistered entity to enable transfer of land owned prior to its deregistration.
Representing clients in a delictual action against a major financial services provider for non-compliance with the Financial Advisory and Intermediary Services Act.
Assisting in defending commercial criminal proceedings instituted by the HAWKS against a local entity with global operations, including its re-structuring and drafting new contracts.
Acting for and against various financial services providers and individuals in litigious matters, as well as advising clients generally in financial services related matters.
Latest thinking and events
Hogan Lovells Publications