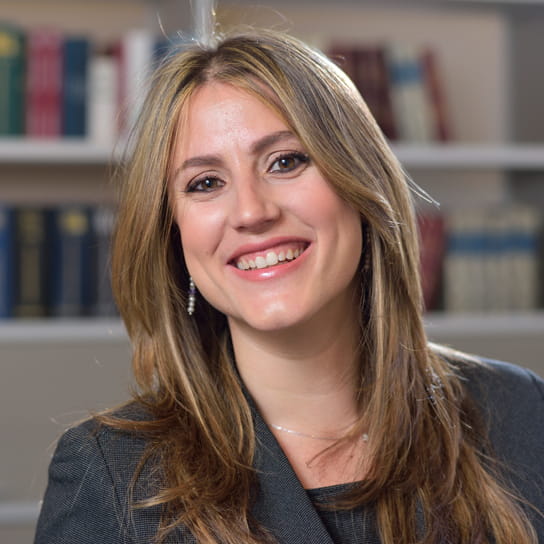 Michela Palombi
Associate, Rome
Focusing her practice on restructuring transactions, Michela Palombi has developed her skills advising Italian and international companies, banks and financial institutions on financial restructurings, distressed debt trading and distressed M&A transactions. She also has extensive experience in the field of entities in a pre-bankruptcy status, as well as in restructurings and turnaround matters.
Michela's talent is in building a direct relationship with clients and, in particular, understanding clients' needs and expectations during the restructuring, rescheduling and financing agreements, loan agreements, guarantee agreements and other financing transactions negotiations. She speaks at seminars and conferences about restructuring and insolvency law aimed at training officers and directors of various Italian banks.
Michela is a member of the Italian LLM Association.
Representative experience
Assisting certain Italian banks in the negotiation of loan agreement grated by mortgage on airplane, with superiority ranking according to article 182 quinquies IBL.
Assisting a leading Italian specialized in construction field and real estate in the rescheduling of its indebtedness and the implementation of a turnaround plan.
Assisting certain Italian banks in restructuring transaction of Molino Alimonti Group leader in the production and distribution of flour in the Center/Sud of Italy.