Michael J. Vernick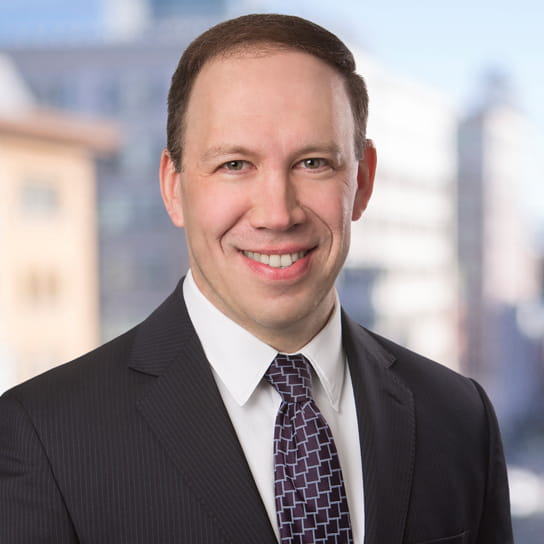 Practice Group
Regulatory
Mike Vernick leads the Education Industry Sector Practice Group, which provides legal services to colleges and universities. Mike has handled many of the most significant False Claims Act and qui tam cases involving federal research funds.
He works with institutions on Uniform Guidance enforcement and compliance matters and other sponsor regulations and policies addressing the financial, administrative, and scientific management of federal research projects. Mike has also advised many of the nation's leading research institutions on conducting international research projects.
He has litigated False Claims Act cases in both the government contracts and healthcare industries, bid protests before the Government Accountability Office (GAO) and the U.S. Court of Federal Claims, suspension and debarment proceedings, and contract claims. Mike has worked with numerous clients on all aspects of government cost accounting, including Cost Accounting Standards (CAS) audits and disputes, business systems audits, and incurred cost audits.
Mike's government contracts practice focuses on doing business with federal and state governments, with an emphasis on litigation and cost accounting issues.
Prior to joining Hogan & Hartson (now Hogan Lovells), Mike clerked for the Honorable Christine Miller at the U.S. Court of Federal Claims. In law school, Mike was a member of the board of editors for the George Mason Law Review.
Representative experience
Successfully defended a leading university in a False Claims Act investigation involving multiple federal agencies and over US$1bn of funding.
Successfully defended a public health research center in a False Claims Act qui tam investigation involving US$900m of HHS grant funding.
Persuaded the Justice Department not to intervene in a qui tam case filed against a university involving post-retirement medical benefits.
Prevailed in a motion to dismiss arguing that a state university was a state instrumentality immune from False Claims Act liability.
Persuaded the Justice Department to decline intervention in a qui tam suit filed against a public university alleging effort-reporting irregularities.
Advised a Fortune 500 corporation on government contracts aspects of a restructuring of a US$1bn federal practice into a corporate subsidiary.
Successfully resolved a False Claims Act case involving GSA Schedule contract compliance.
Handled all cost accounting compliance aspects of a federal practice re-organization of a large government contractor.
2016-2017
Government: Government Contracts
Legal 500 US
2016
BTI Client Service All-Star
BTI Consulting Group
Latest thinking and events
Hogan Lovells Publications
Education Alert
Hogan Lovells Publications
Pharmaceutical and Biotechnology Alert
Hogan Lovells Publications
Education Alert
Hogan Lovells Publications
Hogan Lovells Publications
Government Contracts Alert