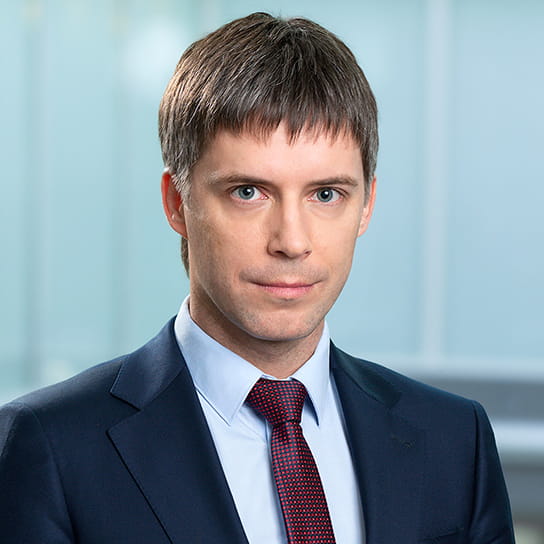 Nikolay Medvedev
AssociateMoscow
Nikolay has more than 16 years of experience in protection of intellectual property rights, including trademarks, geographical indications, copyright, and patent rights, before administrative and judicial authorities.
Nikolay started his professional career with the Russian Patent Office in the trademark department and then in the judicial department, having participated in more than 400 cases concerning grant, disposal, and termination of the legal protection of IP. He also has extensive experience in representing clients before the Russian PTO and the Chamber for Patent and Trademark Disputes, as well as before the Russian courts and antimonopoly authorities. Nikolay is admitted as a Russian trademark and patent attorney.
Education and admissions
Education
Master Degree in Intellectual Property Law, University of Turin & WIPO (World Intellectual Property Organization), 2018
Ph.D. Intellectual Property Law, Russian State Institute of Intellectual Property, 2008
Bachelor of Law, Moscow State Open University, Diploma with honours, 2004
Representative experience
Representing the interests of a global manufacturer in well-known trademark cancellation dispute against the Russian PTO.*
Representing the interests of a major beverage manufacturer in a dispute over the registration of an appellation of origin against the state authority.*
Representing the interests of a global manufacturer of medical equipment in domain dispute under the UDRP procedure.*
Representing the interests of a large-scale international retailer in bad faith trademark registration dispute against a local competitor.*
Advising a global food & beverage manufacturer on protection of IP rights on the Internet, including domain disputes and anti-counterfeit actions.*
Advising a large beverage manufacturer in copyright infringement dispute against a major font company.*
*Matter handled prior to joining Hogan Lovells.