Jakub Matusielanski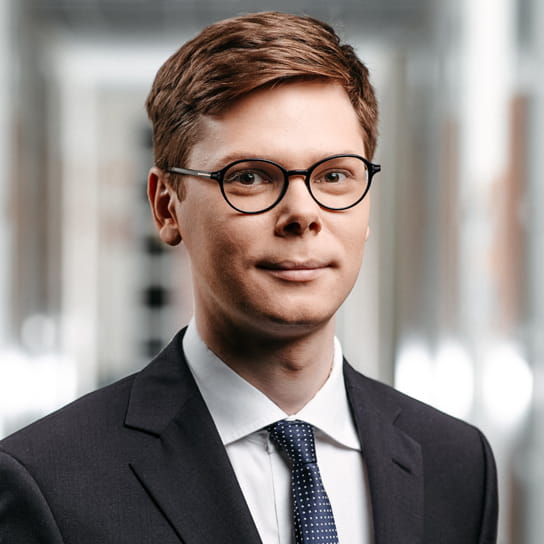 Languages
English, Polish
Jakub Matusielanski joined the Banking and Finance Department of the HL Warsaw office in 2016. Before joining he worked in the Warsaw office of Allen and Overy in the Banking and Finance Department, as well as in the International Capital Markets Department. He obtained his professional experience during numerous internships, i.e. in the Financial Supervision Authority (KNF), and at the Polish Embassy in London.
Jakub Matusielanski advised Polish and foreign investment banks, financial institutions, and companies on property, shares, and corporate and other financial transactions (preparing drafts of loan facility documentation relating to both financing and refinancing, analyses and verifications of documentary conditions precedent, as well as drafting legal opinions).
Jakub Matusielanski graduated from the Faculty of Law of the Warsaw University, and the British Law Centre which organises courses in British and European Law in cooperation with the University of Cambridge.
Representative experience
Advising the syndicate of Polish banks on EUR 150,000,000 corporate loan facility.
Advising Polish bank on EUR 47,000,000 real estate financing regarding construction and operation of hotel in Poznan.
Advising Polish bank on EUR 62,000,000 finance acquisition of chain of shopping malls located in Poland.
Advising on transformation and shareholding change in the structure of the major Polish real estate developer and advising of amendments to the finance documents.
Advising Polish bank on EUR 36,500,000 refinancing of the loan facility granted to one of the major owner of logistic parks in Poland.