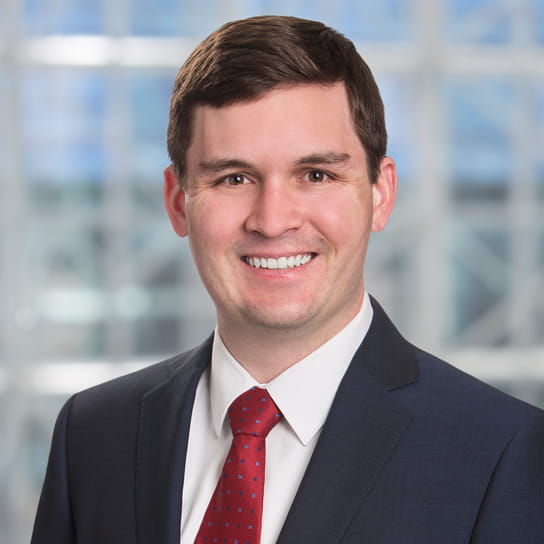 Matt Bowles advises U.S. and multinational companies on mergers, acquisitions and general corporate matters.
Matt is a trusted advisor to companies and their boards in negotiating and executing complex strategic deals, including public company mergers, private acquisitions, dispositions, carve-outs, spin-offs, joint ventures, investments, and commercial transactions, often involving unique technical, regulatory and cross-border issues. Matt also regularly counsels clients on corporate governance, SEC disclosure, and general corporate matters. His deal-making experience covers a broad range of sectors, including industrials, real estate, aerospace and defense, technology, energy, health care, and professional services.
Representative experience
QTS Realty Trust, Inc. (NYSE: QTS) in its sale to affiliates of Blackstone Inc. (NYSE: BX), valued at US$10bn including assumption of debt.
Kite Realty Group Trust (NYSE: KRG) in its merger with Retail Properties of America, Inc. (NYSE: RPAI), creating a combined enterprise value of approximately US$7.5bn.
FLIR Systems, Inc. (NASDAQ: FLIR) in its merger with Teledyne Technologies Incorporated (NYSE: TDY) for stock and cash valued at US$8.2bn.
PPG Industries, Inc. in various transactions, including its acquisition of coatings manufacturer Texstars LLC and the sale of U.S. fiber glass operations to Japan-based Nippon Electric Glass Co. Ltd.
Lockheed Martin Corporation in various transactions, including its terminated US$4.4bn acquisition of Aerojet Rocketdyne Holdings, Inc. (NYSE: AJRD).
Laboratory Corporation of America in its acquisition of the Vectra testing business from Myriad Genetic Laboratories, Inc.
Caldic B.V., a Netherlands-based distributor of specialty chemicals, in multiple acquisitions, including Brand-Nu Laboratories Inc., BNL Sciences Ltd., and Concentrated Active Ingredients & Flavors.
Charles River Associates, a global consulting firm, in its acquisition of bioStrategies Group, Inc.
General Electric Company in various asset sales and strategic transactions, including its sale of Trade Payables Services, a leading supply chain financing platform, to MUFG Union Bank, N.A.
Evercore Group, as financial advisor to STORE Capital Corporation (NYSE: STOR), in connection with STOR's pending US$14bn sale to affiliates of GIC Real Estate and Oak Street Real Estate Capital.
RLJ Lodging Trust (NYSE: RLJ) in its stock-for-stock merger with FelCor Lodging Trust Incorporated (NYSE: FCH), creating a combined enterprise value of US$7bn.
BWX Technologies, Inc. in its acquisition of Cunico Corporation, a US corporation, and Dynamic Controls Limited, a UK private company.
A global aerospace company in its purchase of satellite technologies from a debtor-in-possession pursuant to a U.S. Bankruptcy Court-approved sale.
Pareteum Corporation (NASDAQ: TEUM) in its US$104m acquisition of Artilium plc (AIM: ARTA), pursuant to a U.K.-court sanctioned scheme of arrangement.
WSP Global Inc. (TSX: WSP), a Canada-based professional services firm, in its acquisition of Ecology and Environment Inc. (NASDAQ: EEI).
Special Committee of Board of Directors of Carey Watermark Investors Inc. in its US$4.6bn stock-for-stock merger with Carey Watermark Investors 2 Inc. and related internalization transaction.
Parkway Properties, Inc. (NYSE: PKY) in its US$2bn stock-for-stock merger with Cousins Properties Incorporated (NYSE: CUZ), followed by a US$1bn spin-off of a new publicly traded company.
First Potomac Realty Trust (NYSE: FPO) in a confidential sales process, resulting in the sale of the company to Government Properties Income Trust (NYSE: GOV) for US$1.4bn in cash.
A technology company in its acquisition of a government cloud services business from VMware, Inc., a leading provider of cloud computing and virtualization technology.
A U.S.-based data center REIT in its acquisition of two operating data centers in the Netherlands.
Education
J.D., George Mason University School of Law, cum laude, 2013
B.A., University of North Carolina at Chapel Hill, 2007
Bar admissions and qualifications
District of Columbia
Virginia
North Carolina
Rising Stars, M&A
The Deal
2022