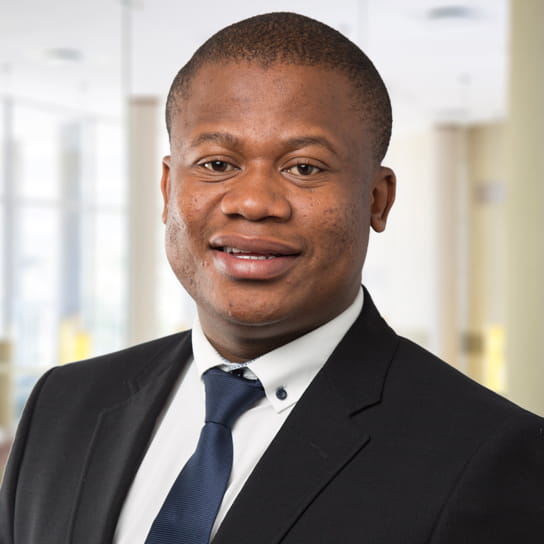 Phuti Mashalane focuses on all aspects of competition law, including merger notifications and proceedings, leniency applications, managing dawn raids and compliance.
His experience includes merger filings, including multi-jurisdictional mergers in Africa, as well as cartel and prohibited practice investigations in South Africa, and extends to various sectors including TMT, agriculture and aviation.
Education and admissions
Education
Certificate in Advanced Company Law I, University of the Witwatersrand, (with distinction), 2018
Certificate in Advanced Company Law II, University of the Witwatersrand, (with distinction), 2018
Certificate in Competition Law, University of Witwatersrand, 2017
LL.B., University of Limpopo, (cum laude), 2014
Court admissions
South Africa
Representative experience
Advised John Deere South Africa on distribution agreements with its distributors and represented it before the Competition Commission.
Advised Luxaviation Holding Company SA on the acquisition of 100% of the issued share capital of ExecuJet Aviation Group AG and certain shareholders loans.
Advised HNA Aviation Group Co Ltd on its investment in the French airline catering company, Servair.
Advised Barloworld South Africa (Pty) Ltd and German BayWa Aktiengesellschaft on the creation of their full-function joint venture.
Advised Into Africa Mining and Exploration (Pty) Ltd on the acquisition of various coal mining assets in South Africa.
Advised and represented Timrite (Pty) Ltd before the Competition Tribunal, on its acquisition of the Mining Bag Division of Tufbag (Pty) Ltd.