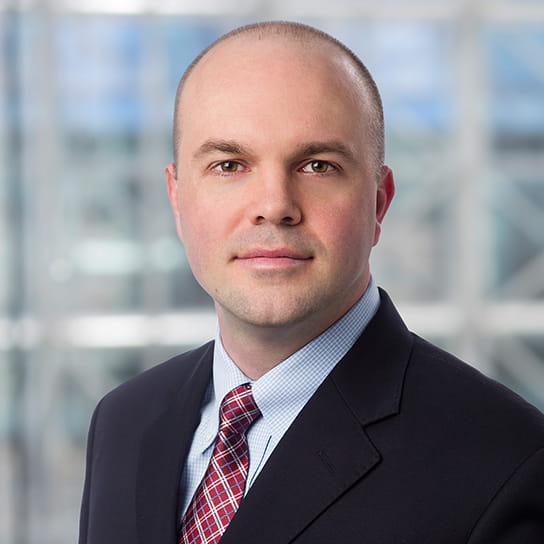 When facing high-stakes investigations or litigation, clients need attorneys with leadership skills and proven track records across the globe. Doug Martin has successfully managed diverse matters across the United States, Latin America, Asia-Pacific, Europe, and the Middle East, always to the satisfaction of his clients.
Whether the matter is a large, complex corporate investigation across multiple jurisdictions or the defense of a single individual, Doug has the ability to approach a legal matter in a systematic way that gives confidence to his clients. His depth of experience as an advocate enables him to skillfully navigate interactions with a broad range of opposing parties, whether the matter is cooperative or adversarial.
Doug has worked for clients in numerous industries, including consumer technology, commercial technology, food production, pharmaceutical, defense, government contracting, financial consulting, automotive, and more. He has handled investigations related to anti-bribery/anti-corruption, anti-kickback statutes, data privacy, cybersecurity, consumer protection, qui tam actions, antitrust/anti-competitive practices, and other legal issues and statutory regimes.
Doug's ability to handle matters with composure and competence was forged during his years of practice as a Marine Corps litigator. As an active duty Marine, Doug represented hundreds of clients in dozens of states and overseas. As a prosecutor, defense counsel, and legal advisor, Doug strived in courtrooms and conference rooms to get the best results possible for his clients. As a Special Assistant U.S. Attorney in the Eastern District of Virginia, Doug worked on cases related to national security, fraud, immigration, and more. As a defense counsel, Doug worked both solo and with teams on high-stakes, high-pressure cases.
Doug continues to serve as a reserve Marine officer and is a member of the firm's Military Affinity Group.
Education and admissions
Education
J.D., New York University School of Law, Phi Delta Phi, Vanderbilt Medal, 2011
B.A., Texas A&M University, cum laude, 2005
Bar admissions and qualifications
District of Columbia
California
Court admissions
U.S. Supreme Court
U.S. Court of Appeals, Fourth Circuit
Representative experience
Conducted corruption investigation for U.S.-based global database services and products corporation.
Managed response to Civil Investigative Demand for retail technology company related to consumer protection.
Coordinated discovery, production, and advocacy in major corruption and bribery investigation for Brazilian energy company.
Conducted investigation for retail food products company related to tainted food allegations.
Investigated matters arising from subpoenas related to antitrust investigation of major pharmaceutical company.
Advised on investigation into supply chain security issue related to C-TPAT program for major automotive manufacturer.
Latest thinking and events