Dr. Markus Burckhardt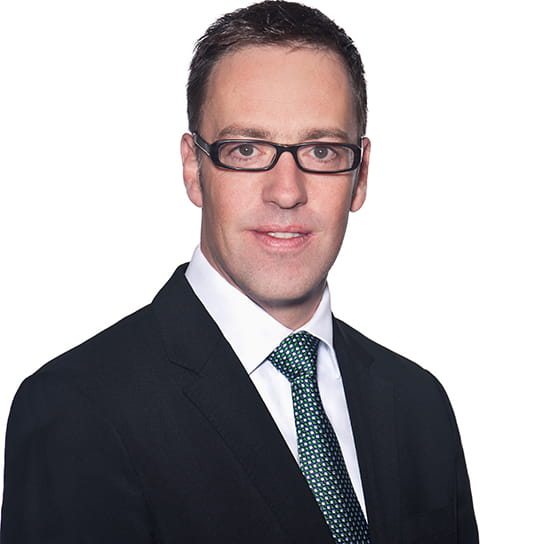 Languages
English, German, Spanish
Practice Group
Litigation
For almost 10 years, Markus Burckhardt has been advising clients in all product liability and product safety issues. He has particular experience in defending and coordinating complex multinational product related disputes and all matters related thereto: defence strategies, insurance issues, supply chain litigation, recalls, regulatory aspects and crisis communication.
His industry focus is on life sciences and automotive. Besides his litigation work Markus helps clients in the set-up and enforcement of companywide compliance programs and provides guidance in the management of internal compliance investigations.
Markus has also worked in the Compliance departments of a German DAX 30 automotive company and a leading international aviation company. Markus is the author of various publications in the field of product liability and product safety. Amongst others, he co-authored the product safety and product liability chapter in an extensive compliance handbook.
Representative Experience
Defending a leading U.S. producer in a supply change dispute against claims for damages with respect to products for the pharmaceutical industry.
Defending a leading U.S. manufacturer of medical devices in product liability proceedings and advising on coordination and overall strategy in Europe.
Representing a leading biosciences company in an insurance coverage dispute regarding claims in connection with allegedly contaminated blood products.
Advising a German commercial insurer on insurance coverage in various jurisdictions regarding the recall of passenger transportation cars.
Defending and coordinating the defense for a leading pharmaceutical company in more than 27 countries after the voluntary product withdrawal.
Representing an automotive company in claims in the amount of two digit million Euros against a major international logistics company.
Advising a world's leading technology company on a major internal investigation including potential FCPA and SEC implications.
Latest thinking and events
Newsletters and Alerts
Product Liability Alert, Hogan Lovells, September 2015
Newsletters and Alerts
Product Liability Alert, Hogan Lovells, June 2015
Published Works
IPLR 58/2015