Mark D. Gately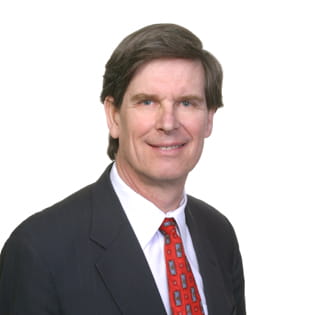 Practice Group
Litigation
Mark Gately's skills and experience give him the ability to try any case, if necessary. But more important is his ability to handle and approach any and every case from the perspective of a trial lawyer.
He plans the strategy for the case from day one with the idea that it may well go to trial and that every effort during the pre-trial phase should be directed towards preparing for that possibility and working towards putting together a case that can be won in the courtroom. He firmly believes that all too often cases become expensive, and aimless discovery endeavors are costly and do not benefit the client in any way.
Mark has handled and tried cases in many areas, including antitrust, securities fraud, hostile takeovers, products liability, professional negligence, and earn out and closing date balance sheet adjustment disputes, among others.
Mark's skills as a litigator and trial lawyer have been widely recognized by selection into highly esteemed organizations. He is one of a few lawyers in America who has been honored, and humbled, by membership in the American College of Trial Lawyers, International Academy of Trial Lawyers, International Society of Barristers, and the American Board of Trial Advocates. Chambers USA listed Mark as a Tier 1 litigator (highest level) in Maryland from 2006 through 2012.
Mark considers himself to have been extremely fortunate throughout his career both with respect to his mentors and with regard to the extremely high caliber of people who have worked for and with him. While in law school, as a student clerk he worked for a young Judge Robert Bell, who served as the Chief Judge of Maryland Court of Appeals, Maryland's highest court, from 1996 to 2013. He was also blessed to have had the opportunity to work as a law clerk after graduation for an amazing judge and teacher, Judge C. Stanley Blair of the United States District Court for the District of Maryland.
Of all the awards and recognition Mark has received, his greatest source of pride is that three of his former mentees have been elected to the American College of Trial Lawyers.
"Benefiting from 'great presence in court,' Gately is also esteemed for his 'creativity and efficiency.'"
"'Superior trial lawyer' Mark Gately 'can't be outworked or outprepared,' say referees: 'If his adversaries go to bed at 2 a.m., he will go to bed at 4, if that's what it takes to win.'"
Representative experience
BNLfood Investment Limited SARL v Martek Biosciences Corp.: Monopolization lawsuit brought by a company based in Luxembourg against Martek Biosciences.
Martek Biosciences Corp./Royal DSM N.V. merger litigation: Breach of fiduciary duty claims against Martek and its board of directors following its US$1.1bn merger with Royal DSM N.V.
Black & Decker Corporation/Stanley Tool Works merger: US$4bn stock exchange merger of equals between the world's largest power tool manufacturers.
Constellation Energy Group Inc.: Litigation was threatened (particularly under the Endangered Species Act) when Constellation constructed the first wind turbine farm in Maryland.
Google/AdMob merger: Headed the antitrust litigation team in preparing for what seemed an almost certain litigation challenge to the merger from the Federal Trade Commission.
Election Systems & Software (ES&S): Lead counsel for ES&S in a monopolization claim asserted by a competitor, Hart Intercivic, in connection with a merger transaction.
Hayes v. Harmony Gold Mining Inc.: Securities fraud and class action on behalf of a purported class of purchasers of American Depository Receipts of Harmony Gold Mining.
2017
Litigation: General Commercial (Maryland), Senior Statesman
Chambers USA
2004-2017
Litigation: General Commercial (Maryland)
Chambers USA
2007-2016
Securities Litigation; Top 100, 2013-2016
Maryland Super Lawyers
2001-2017
Bet the Company Litigation
The Best Lawyers in America
2001-2017
Commercial Litigation
The Best Lawyers in America
2001-2017
Litigation - Antitrust; Mergers and Acquisitions; Securities
The Best Lawyers in America
2001-2017
Securities Regulation
The Best Lawyers in America
2014
Top Attorneys in Securities Litigation
Super Lawyers, Business Edition
Principal Trial Counsel for Defendants in Cases That Were "Defense Verdicts of the Year"
National Law Journal
2010, 2013
Top 500 Lawyers in America
LawDragon 500
2010
Local Litigation Stars (Maryland)
Benchmark Litigation
Latest thinking and events
Hogan Lovells Publications
Product Liability Alert
Hogan Lovells Publications
Hogan Lovells Alert
Hogan Lovells Publications
European Product Liability Review - Issue 39
Product Liability Alert
Published Works
Mass Torts Litigation Committee, Vol. 5, No. 2
Published Works
Direct and Derivative Actions of Maryland Corporation Stockholders
The Maryland Bar Journal.