Mark D. Shelley, II
Senior Associate
Houston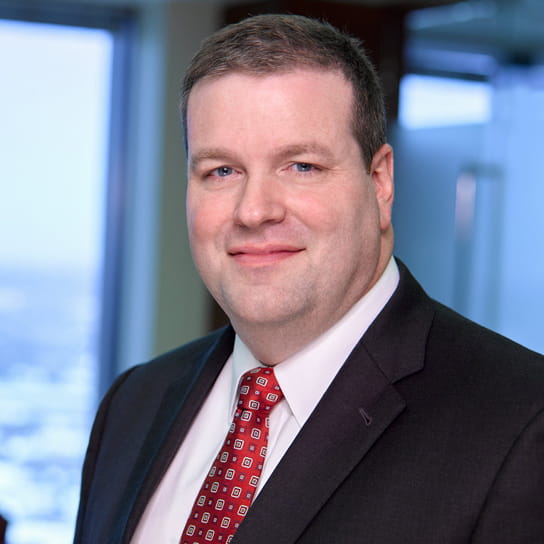 Practice Group
Intellectual Property
Mark Shelley helps clients handle intellectual property concerns, with emphasis on the prosecution and litigation of patents and trademarks in the energy sector. Mark drafts patent and trademark licenses; prepares patentability, infringement, and freedom to operate opinions; and counsels clients on a wide range of intellectual property issues.
A chemical engineer by education, training, and professional license, Mark has broad IP experience in agricultural chemicals, medical devices, business methods, and many types of mechanical devices, including tubular connections, mooring systems for offshore vessels, subsea and land oilfield equipment, and managed pressure drilling.
Mark spent nearly five years as an in-house patent counsel at an international oil and gas services company, where he managed the IP portfolio for a division with revenues in excess of US$1.5 billion. On top of prosecuting patent applications and coordinating outside counsel, Mark counseled his client on IP issues in the oil and gas sector, including investigating and conducting due diligence for several IP litigation matters.
Mark also practiced at a major Texas-based law firm for six years, drafting and prosecuting domestic and foreign patent applications for clients in diverse markets.
He has also enforced patent rights and defended against claims of patent infringement. He was the sole associate on a patent infringement case before the Eastern District of Texas that involved several aspects of patent law, including non-infringement, invalidity, inventorship, derivation, estoppel, and inequitable conduct.
Mark completed his Ph.D. in process design and optimization with a particular emphasis on process integration. He completed his masters in the research area of biochemical engineering with multidisciplinary research involving a thermodynamic analysis of trinitrotoluene biodegradation pathways.