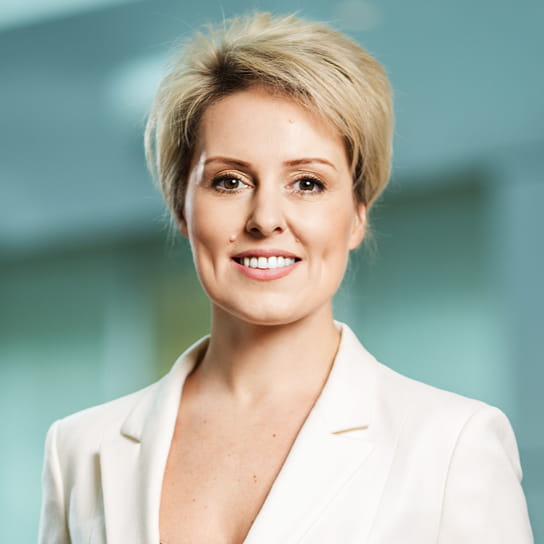 Maria Baeva is a recognized expert on mergers and acquisitions, disposals and joint ventures and has been a trusted adviser for many domestic and international clients on a number of landmark transactions.
Maria has represented many multinationals in launching their business in Russia. She also has thorough knowledge of employment, regulatory, and competition/antitrust matters which helps her to navigate clients through challenging legal environment in Russia. Maria's experience spans a wide range of sectors including technologies, life sciences, media, retail and financial institutions. Maria is praised by the clients for her ability to lead the toughest negotiations on cross-border deals in a skillful manner and enable parties to align their positions on really critical issues despite differences in legal and cultural background.
Since joining the firm in 2002 Maria has made a significant contribution to establishment of its corporate practice in Russia. Maria is ranked by Legal 500 in Commercial, Corporate and M&A and named one of the leading M&A experts by The Best Lawyers in Russia 2012-2016.
Awards and recognitions
2020
Commercial, Corporate and M&A: Moscow, Russia, Rising Stars
Legal 500 EMEA
2019-2020
Commercial, Corporate and M&A: Moscow, Russia, Recommended
Legal 500 EMEA
2018-2019
Commercial, Corporate and M&A: Moscow, Next Generation
Legal 500 EMEA
Education and admissions
Education
Moscow State Law Academy, First-class honors, 2000
Representative experience
Advising RosEvroBank (top 50 Russian bank) on sale of shares to Sovcombank, which now became the 3rd largest private bank in Russia.
Advising Sberbank's fintech subsidiary Digital Assets on the acquisition of 25.07% shares in one of the world's leading face recognition startups, VisionLabs.
Advising Sberbank's fintech subsidiary Digital Assets on the establishment of joint venture with the Russian system integrator I-Teko for the creation of cloud platform SberCloud.
Advising Sberbank on investment into EVOTOR, the joint venture company for production of unique cashier equipment for small and micro enterprises.
Advising Windar Renovables on establishing a joint venture in consortium with Severstal and Rusnano for production of wind power generation facilities in Russia.
Sinara Group, part of TMK Group, on establishing two strategic joint ventures with Siemens AG to manufacture and sell locomotives and high speed trains.
Dow Jones on sale and complex restructuring of Vedomosti, one of the most prominent business newspapers in Russia.
Moscow Credit Bank Capital on €500m sale of Veropharm to Abbott Group, Russia's largest foreign takeover in 2014.