Marc Gottridge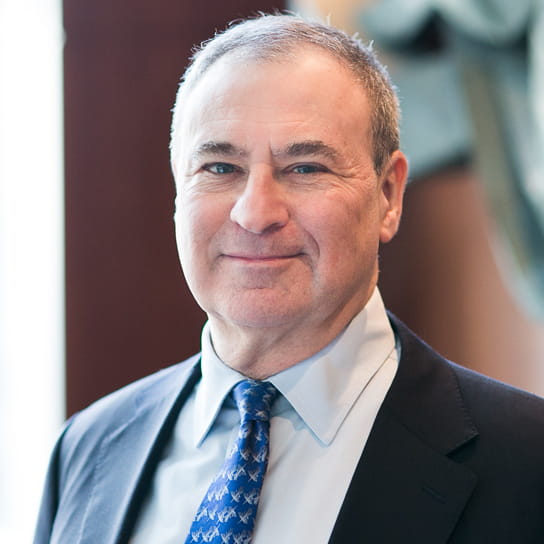 Practice Group
Litigation
Marc Gottridge, the global head of Hogan Lovells' global financial services litigation practice, represents some of the world's leading banks in major class actions, investigations, and commercial litigation.
In his practice, Marc handles the defense of financial institutions in multidistrict litigations involving financial benchmarks. He has assisted global banks in a wide variety of cross-border matters litigated in federal and state courts throughout the U.S., including clashes between U.S. discovery obligations and the laws of other countries, complex issues involving the recognition and enforcement in the U.S. of judgments obtained elsewhere, and the extent to which U.S. law reaches extraterritorially to cover our clients' activities in other countries.
A former federal prosecutor in the Southern District of New York, Marc has over three decades of experience as a litigator. He is a skilled trial lawyer and appellate advocate in both federal and state courts. Marc has also played a leading role in internal investigations and investigations conducted by the United States Department of Justice, Securities and Exchange Commission, Commodity Futures Trading Commission, and state regulators.
Marc served as law clerk to the Honorable Jose A. Cabranes, then in the United States District Court for the District of Connecticut (now of the Court of Appeals for the Second Circuit).
Representative experience
Representing a major European bank in investigations and the multidistrict civil litigation relating to LIBOR in federal court in New York.
Representing a major European bank in class action litigation relating to the London Gold Fixing process.
Representing a major international bank against "clawback" claims by the trustee of Bernard L. Madoff Investment Securities and a Madoff "feeder" fund.
Representing international banks in obtaining recognition of non-U.S. judgments in New York and seeking full faith and credit for them in other states.
Representing an international bank in connection with a variety of litigated matters arising from an alleged Middle Eastern fraud.
Representing international banks in discovery disputes involving conflicts between U.S. discovery rules and the laws of other countries.
Obtaining dismissal of U.S. Department of Justice civil action for money laundering penalties on extraterritoriality grounds.
Representing a major European bank in the Apartheid Alien Tort Statute litigation and prevailing on motion to dismiss.
2017
Litigation: General Commercial (New York), Recognized Practitioner
Chambers USA
Latest thinking and events
Hogan Lovells Publications
Privacy and Cybersecurity Alert
Published Works
New York Law Journal
Hogan Lovells Publications
Hogan Lovells
Published Works
New York Law Journal
Hogan Lovells Publications
hoganlovells.com
Hogan Lovells Publications
Cybersecurity Alert