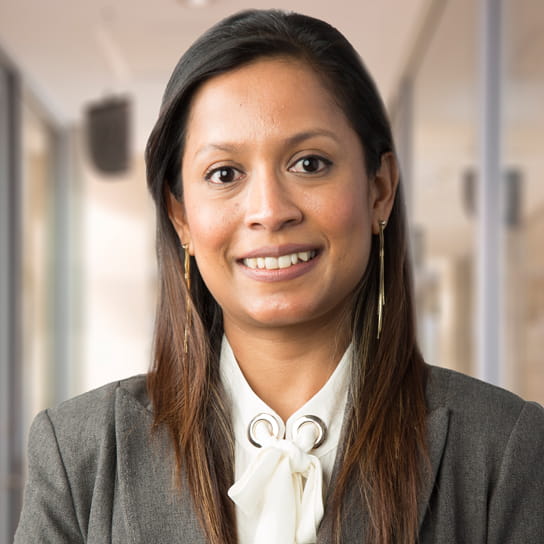 Mahashini Govender is a commercial lawyer with extensive experience in downstream, retail/commercial operations of oil companies. Her main client is one of the major oil companies in South Africa.
In addition, Mahashini assists clients with reviewing and redrafting of MOIs, drafting various types of commercial agreements including sale of business, property and shares agreements, shareholders' agreements, various types of lease agreements, supply agreements, and distribution agreements.
Her downstream retail practice involves securing property or sites and tie agreements between oil companies, operators and landowners, including supply agreements, lease agreements, commenting on standard documents, and registration of securities.
This also includes the reconstruction of standard agreements between oil companies, manufacturers, suppliers and distributors of various petroleum products.
Furthermore, Mahashini is involved in commercial property transactions associated with, or related to, oil operations and infrastructure expansion, and in preparing agreements relating to service stations, including specially designed leases and servitudes and co-operation agreements relating to property developments.
Awards and recognitions
2019
Acritas Star
Acritas Stars Independently Rated Lawyers
Education and admissions
Education
LL.B., University of KwaZulu-Natal
Memberships
Black Lawyers' Association
Court admissions
South Africa
Representative experience
Reconstruction of standard agreements used by a multinational oil company to ensure compliance with the Consumer Protection Act.
Latest thinking and events