Mzimasi Mabokwe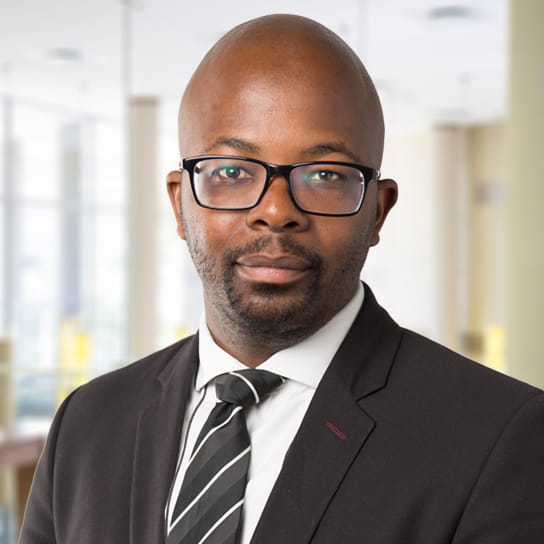 Languages
English, Xhosa, Zulu
Practice Group
Litigation
As a member of our construction and engineering practice Mzimasi Mabokwe focuses on construction and commercial litigation. He is involved in drafting and negotiating a range of construction and engineering contracts, as well as bespoke contracts.
In construction disputes he represents parties in dispute resolution procedures including litigation, mediation, adjudication and arbitration. He also advises on professional appointments.
Mzimasi has acted on behalf of one of the biggest contractors on South Africa's largest power expansion project.
In addition, he has experience in business rescue and liquidations.
Latest thinking and events
Hogan Lovells Publications
Hogan Lovells Publications
Hogan Lovells Publications
Hogan Lovells Publications