Lynn W. Holbert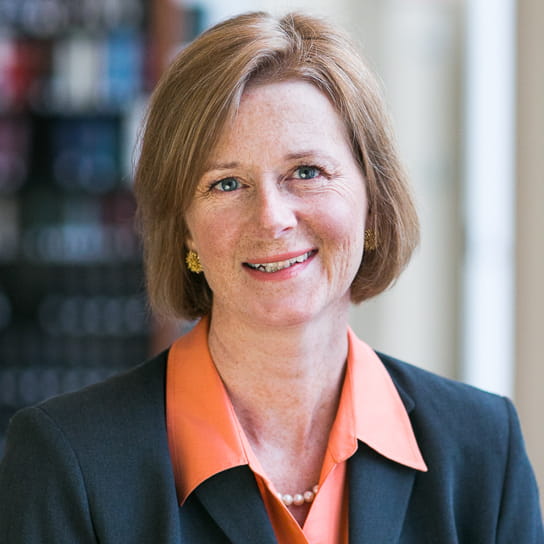 Lynn Holbert connects the transactional aspects of business with solutions to the insolvency issues that can make or break a deal, to ensure the best possible outcome in an ever-changing economy.
Lynn's vast experience as an insolvency lawyer is beneficial in regularly representing parties in both federal bankruptcy and state court proceedings, and out-of-court financial restructurings, as well as in connection with mergers and acquisitions, regulatory matters, and commercial disputes. She also advises investment and commercial banks on matters involving International Swaps and Derivatives Association (ISDA) transactions with insurers.
During her career, Lynn has represented major insurers through times of growth and times of rehabilitation; represented overseas receivers in litigation and ancillary cases in the United States under both old Section 304 and new Chapter 15; advised financial guaranty associations in resolving guarantees of sub-prime debt, advised companies on the insolvency concerns that arise in the sale of insurance and reinsurance companies and blocks of insurance and reinsurance business; and has represented both creditors and debtors in major chapter 11 cases. This wealth of experience enables Lynn to quickly predict all sides of a problem and derive sophisticated, on-target resolutions. She brings to the negotiation table and courtroom her enthusiasm, as well as technical knowledge and skill.
Prior to joining Hogan Lovells, Lynn was counsel in the New York office of another prominent law firm.
Representative experience
Represented Ambac Financial Group, in its federal bankruptcy case.
Represents Ambac Assurance Company in the Wisconsin rehabilitation of its Segregated Account.
Represents Allonhill, LLC, as Chapter 11 debtor in the District of Delaware.
Advised national level bank on insolvency issues related to reinsurance of foreign book of business through a U.S. domiciled affiliate.
Assisted in work-out of US$4bn of debt issued by U.S., Irish, Scottish and Cayman subsidiaries of Scottish Re Group, Ltd.
Revision of various reinsurance transactions required to work out obligations of multi-national insurers, post-financial crisis.
Latest thinking and events