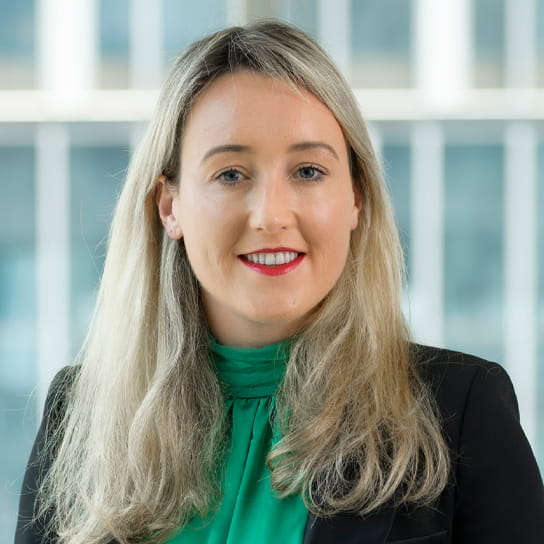 Aisling Lynch
Senior AssociateSydney
Aisling is a member of our corporate team in Sydney, working closely with James Wood.
Her focus is on advising fund managers and establishing and listed and unlisted fund structures, however also brings significant experience advising clients in relation to private acquisitions, equity fundraising, initial public offerings, corporate restructures, financial services, disclosure documents and corporate governance.
Aisling has also worked in-house for UBS AG, Australia branch, assisting the capital markets and corporate advisory teams.
Education and admissions
Education
Bachelor of Laws (First Class Honours), University of Limerick
Memberships
Law Society of New South Wales
Court admissions
Supreme Court of New South Wales
New York State Appellate Division Third Department