Lodewyk Meyer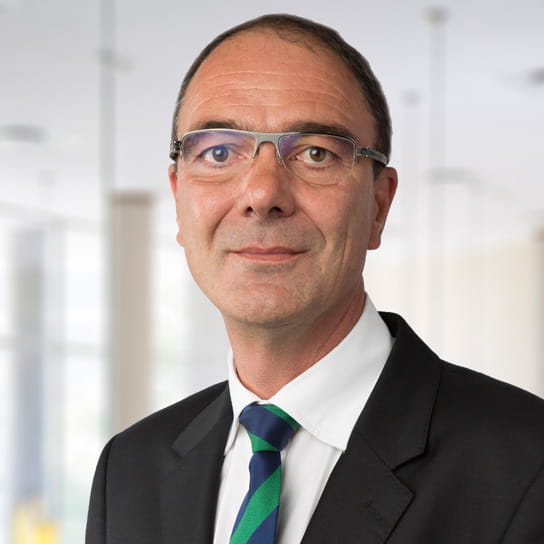 Languages
English, Afrikaans
Lodewyk Meyer focuses on banking and finance law, including structured trade and commodity finance, agricultural finance, acquisition finance, senior debt lending, syndicated lending and cross-border financing.
His experience includes advising on structured finance transactions in multiple jurisdictions in Africa, the Middle East and Asia, and managing legal and regulatory risk for domestic and multinational financial services providers.
Lodewyk advises clients across the commodity value chain, including investors, producers, traders, processors and financial institutions in multiple jurisdictions.
He is a regular speaker at conferences on Africa trade and export finance, investment into Africa and structured agribusiness finance. He has published on topics such as warehouse receipt financing, legal risks in doing business in Africa and the use of structured finance techniques in agriculture in various publications, among them Globe Trade Review, Africa Investor, and Chambers Magazine.
"Lodewyk Meyer has a strong reputation in the market, and considerable experience in trade and commodities finance."
"Clients highlight Lodewyk Meyer for his leadership skills and experience advising on banking transactions."
Representative experience
Advised a South African investment bank on the establishment of a pan-African debt fund in Mauritius providing loans to various borrowers in Africa.
Advised European investors on the establishment of a structured trade and commodity fund, and structuring trade and commodity loans across multiple African jurisdictions and Europe.
Advised an international trader on cross-border commodities financing structures in Mozambique, Zimbabwe and Ghana.
Advised an international trader on its procurement and international borrowing base with various international banks in multiple African jurisdictions.
Advised an international bank on a borrowing base facility to an international trader across SA, Kenya, Zimbabwe, Uganda, Tanzania, Ghana, Zambia, Malawi, Mauritius, UAE, Singapore.
Advised a global energy company on its coal supply and financing arrangements in South Africa.
Advised a syndicate of lenders on term loan facilities to development institutions in Africa for the financing of regional trade and infrastructure projects.
Advised a South African bank on its borrowing base facilities with a major aluminium processor.
2013-2017
Recommended for Banking & Finance
Chambers Global
Latest thinking and events
Hogan Lovells Publications
Hogan Lovells Publications