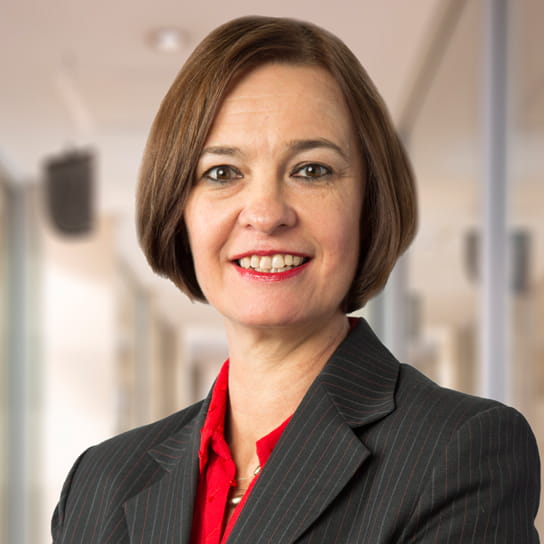 Lesley is a leading competition lawyer in South Africa and advises on all aspects of competition law, including merger notifications, leniency applications, exemption applications, managing dawn raids and compliance. Drawing on her extensive experience in this field, clients can rest assured they are in capable hands when it comes to cartel and other prohibited practice investigations. Having been involved in many multi-jurisdictional mergers in Africa, she has considerable knowledge of the competition laws of many African countries.
Her extensive experience spans across a range of sectors, including mining, forestry, manufacturing, power and electricity, media, liquid fuels, aviation, banking, and information technology.
Lesley has been recommended in Chambers Global, IFLR1000, Legal 500, and The International Who's Who for competition law and antitrust.
She has been the South African contributing editor to the Australian Journal of Competition and Consumer Law (AJCCL) since 2013.
Lesley Morphet continues to draw high client praise. One source says: 'Her advice is always sound. She has a good working knowledge of our company and we've always found her very reliable, both in terms of the advice she gives, and also in her ability to turn things around quickly and be available when needed.'

Chambers Global
Awards and recognitions
2010-2020
Competition/Anti-trust (South Africa)
Chambers Global
2010-2020
"Highly regarded"
IFLR1000 : Competition
2008-2019
Recognised
The Best Lawyers of South Africa for Competition/Anti-trust
2016
Women in Antitrust
Global Competition Review
2013-2019
Competition
Legal 500
Education and admissions
Education
B.A. LL.B., University of Cape Town
Memberships
American Bar Association (ABA)
South African Association of Competition Law Practitioners (ACLPA)
Bar admissions and qualifications
Attorney
Court admissions
South Africa
Representative experience
Advised IBM in obtaining merger clearance in South Africa for the global acquisition by IBM of Red Hat.
Advised Bayer on its acquisition of Monsanto, a complex cross-border transaction, including attending to merger notifications in several African jurisdictions, as well as in relation to follow-on issues.
Assisted Ford and Mahindra & Mahindra to obtain merger clearance in relation to their joint venture in India.
Acted for Italtile in its acquisition of control of Ceramic Industries; obtaining Competition Tribunal clearance pursuant to prohibition by the Competition Commission.
Attended to obtain merger clearance in various African jurisdictions for the acquisition by Longview Aircraft Company of Canada Limited of certain assets of Bombardier.
Attended to competition issues, including merger filings, for LeapFrog Investment in relation to several transactions in Africa.
Attended to the merger notification of Acino International AG's acquisition of the entire issued share capital of Litha Healthcare Group Pty Limited.
Assisted JC Decaux in obtaining merger clearance in a number of African jurisdictions in relation to its acquisition of Continental Outdoor Media.
Advising various companies in relation to allegations of cartel conduct.