Lesley Morphet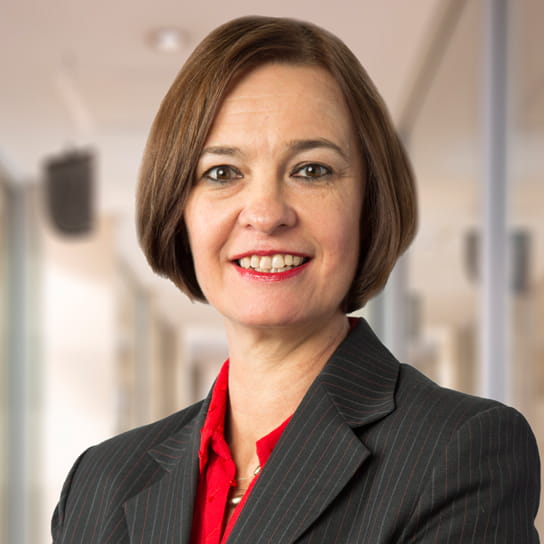 Practice Group
Regulatory
Lesley Morphet heads the Johannesburg antitrust and competition practice. As a leading competition lawyer in South Africa, she advises on all aspects of competition law, including merger notifications, leniency applications, exemption applications, managing dawn raids and compliance. Drawing on her extensive experience in this field, clients can rest assured they are in capable hands when it comes to cartel and other prohibited practice investigations.
Having been involved in many multi-jurisdictional mergers in Africa, she has considerable knowledge of the competition laws of many African countries.
Her extensive experience spans across a range of sectors, including mining, forestry, manufacturing, power and electricity, media, liquid fuels, aviation, banking and information technology.
Lesley has been recommended in Chambers Global, IFLR1000, Legal 500, and The International Who's Who for competition law and antitrust.
She has been the South African contributing editor to the Australian Journal of Competition and Consumer Law (AJCCL) since 2013.
"Lesley Morphet continues to draw high client praise. One source says: 'Her advice is always sound. She has a good working knowledge of our company and we've always found her very reliable, both in terms of the advice she gives, and also in her ability to turn things around quickly and be available when needed.'"
"Clients praise her 'careful analytical work and her exceptional diplomatic skill when dealing with regulators'."
Representative experience
Assisted JCDecaux in obtaining merger clearance in a number of African jurisdictions in relation to its acquisition of Continental Outdoor Media.
Attended to merger notifications in a number of African countries regarding the global merger involving Springer Science and Business Media, and Holtzbrinck Publishing Group.
Attended to merger notifications in South Africa and Kenya in respect of the acquisition by Constantia Flexibles of Afripack.
Assisted Saint-Gobain in obtaining South African merger clearance in relation to its proposed hostile takeover of Sika.
Assisted Universal Coal in relation to the merger notifications in respect of possible takeovers by both Coal of Africa and IchorCoal.
Attended to obtain merger clearance for the merging parties in the global transaction involving Getrag and Magna International.
Acted for Monster Beverage Corporation in obtaining competition clearance in South Africa in relation to the transaction between The Coca Cola Company and Monster.
Acted for an international bank in relation to the South African Competition Commission's forex investigation.
2008-2017
Recognised
The Best Lawyers of South Africa for Competition/Anti-trust
2010-2017
Competition/Anti-trust
Chambers Global
2010-2016
Competition/Anti-trust
IFLR1000
2013-2015
Competition
The International Who's Who
2013-2014
Competition
Legal 500
2016
Women in Antitrust
Global Competition Review
Latest thinking and events
Hogan Lovells Publications
Hogan Lovells Events
04 September 2017
Johannesburg, South Africa
Hogan Lovells Events
13 September 2016

Hogan Lovells Publications
IP Alert
Hogan Lovells Publications
Competition and Antitrust Alert